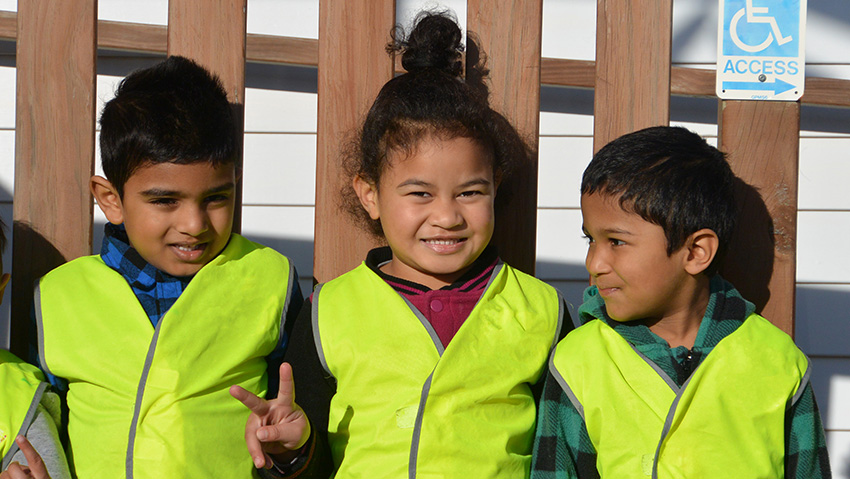 At Learning Adventures Ashhurst we are governed by a philosophy that is very important to us and built on the belief that successful relationships and having lots of fun are the foundations for children's learning.
Our Philosophy Statement
Learning Adventures Ashhurst aims to provide a welcoming, nurturing, environment. Inviting participation and partnerships with families and the wider community in all its diversity,
A variety of experiences are available to children to challenge them in a holistic way, both adult and child initiated;
Children's interests are encouraged and extended by ensuring there is time for children to play, with and alongside others.
Promoting self-esteem and confidence is important here, celebrating the uniqueness of each child.
Having fun is a key ingredient to success in our early childhood setting.
Over the years we have acquired our neighbouring buildings so our centre provides three distinct areas for our different age groups, each with its own amazing outdoor area.
Koru House - 0 - 2 years
We provide a nurturing, warm, caring and stimulating environment for our under 2 year olds. We strongly encourage parent/whānau engagements within our centre and the wider community.
Our centre provides a small, family like service where we can form close attachments to our children and whānau so we can best understand your child and incorporate as much of your routine from home into our care.
Kōwhai House 2 - 3 years
This room offers a warm and fun environment where children, teachers and whānau form a community of learners who develop their strengths, interests and aspirations through meaningful experiences. Our teaching team is passionate about teaching in a natural environment incorporating sustainable materials to foster a respect for our World.
We celebrate bi-culturalism and cultural diversity, actively weaving te reo Māori throughout our days, as well as New Zealand sign language and Samoan.
Kahikatea House 3 - 5 years
This room is named after the tallest tree in the forest to represent our children growing and branching out to become confident and competent individual in our community.
We offer a positive environment with resources to support our community of learners in their discoveries, development and skills. We empower children to set their own learning paths by extending their emerging interests with our wide range of resources. We place value on learning by developing responsive, reciprocal experiences with our children and their whānau. We value learning and growing together.