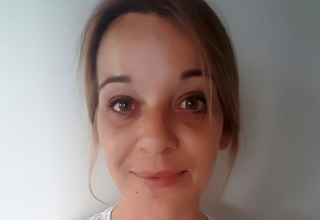 Holly Green,
What inspired you to become an early childhood teacher?
I have always believed that a child's learning for the future starts in ECE. I wanted to provide children with the best start to life any way I could and being an early childhood teacher was the perfect fit for this.
How long have you been working in this sector?
I have been working in early childhood for amazing 17 years.
What do you love most about what you do?
I love being able to see the wonder and excitement on the faces of children when they explore. I love the relationships we have with tamariki and their whanau, the love, respect and beautiful cuddles make our days so bright. 
What are three things that make your centre special?
Our relationships with our tamariki and whanau – we are so blessed to have an amazing centre family that love to be a part of our centre's learning journey.
Our community involvement – Learning Adventures is a big part of the community, we strive to get out in the community and be seen. From visits to the local libraries to cuddles with our local rest home residents, we enjoy giving to the community where we can.
Our Healthy Heart programme – not only do we provide amazing yummy healthy meals for our children, we also have a great programme with Snap Fitness and do kids' aerobics to help our children and whanau explore ways to be healthy and learn how we can make great choices. This brings us together as a community and helps us work together for a healthier future.
What is your favourite time of the year at the centre?
I love summer! I am a real water baby so summer for me is the best. Getting outside and having fun with sprinklers is always a great time.
What is your personal ECE philosophy?
I have always believed that children learn through play. My personal belief is that independence plays such a big role in a child's life, children need to feel important and capable. I feel it is important to let children explore and try things before jumping in to help straight away, children get such satisfaction in trying things out and seeing the results for themselves. Also, I feel it is important to remember that children are children and love is so important, cuddles are one of the best things about working in an early childhood centre!

What do you like to do in your free time?
I am a mum, so my free time is spent with my two babies. Our weekends are spent at the beach or finding cool little bush walks to explore. We are very family orientated and make time for our whanau each week. I also love to read so any spare time I have, you will find me hidden away with a great book.
Qualified Early Childhood Teacher,  Fully Registered Teacher
more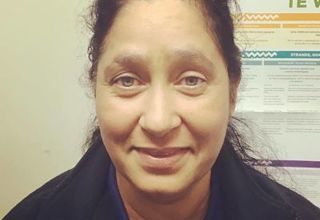 Maninder Kaur, Head Teacher – Babies (Tuis) Room
I am Maninder Kaur and I am the Head Teacher in the Tuis Room. I have been working for Lollipops Henderson since 2007. I have a Diploma in  Teaching and I am full Registered. I am passionate about working with children under 2 years old and I strive to provide all my children with and environment which they will find stimulating and enjoyable. I enjoy watching the babies development as they grow and learn everyday and I place a strong emphasis on respecting and embracing the different cultures within our centre.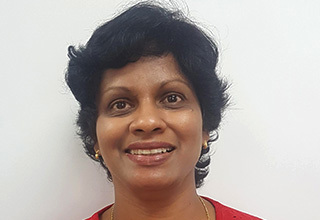 Anusha Perera, Head Teacher – Toddler (Kiwis) Room
My name is Anusha Perera and I am a Sri Lankan. I have two grown up children. My son is studying and working in Sri Lanka while my daughter is a lawyer here in Auckland.
Since I got married I have been away from Sri Lanka, I have spent 12 years living in Zambia, where I worked at a private primary school teaching Music, English and health science. I also worked in a childcare for two years. While working I studied and graduated with a Montessori Teaching Diploma from the London Montessori Centre.
I migrated to New Zealand in 1990 and first worked at Lollipops New Lynn for one year before joining Jump Start Kids Mt Albert in 2002. I began studying again and completed my Diploma of Teaching and graduated in 2006. I worked in the under two room for 2 years and since then I worked as Head Teacher in the Toddler Room for 11 years. I am now happy to be a part of the Learning Adventures whanau.
I enjoy working with this age group as the children are challenging but interesting. I believe that children are active learners and need opportunities to engage in inquiry and problem solving within an authentic learning environment. I see my role as a teacher as one that will facilitate, guide and create an environment that encourages children to discover and explore their learning ideas, skills and knowledge.