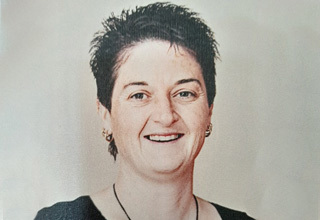 Kathryn Ludlow, Centre Manager
What inspired you to become an early childhood teacher?
I love working with children and wanted to make a positive impact in their lives.  Watching children grow is the most amazing thing in the world. They bring you into their world, and it is the most fantastic place.
How long have you been working in this sector?
11 years
What do you love most about what you do?
Inspiring all ākonga to reach their potential, and then seeing this in their faces when they accomplish something that is so special to them.  In what initially seemed like such an unbeatable feat to overcome, with support and encouragement, they achieve success.
What are three things that make your centre special?
Our children, our parents/whānau, and our team!
What is your favourite time of the year at the centre, and why?
Celebrating cultural experiences – it brings the community together where we can further our relationships and cement those bonds for the benefit of children's learning and development.
What is your ECE philosophy?
Letting the children guide our learning – acknowledging the uniqueness and wonderful aspirations of our tamariki to inspire the learning and development of everyone in the centre.  This includes kaiako as well – I love that we can learn alongside each other.
What do you like to do in your free time?
Spend time with family, walking, reading, and spending time with friends.
Diploma in Teaching and Learning (Early Childhood), Bachelor of Teaching and Learning (Early Childhood), Post Graduate Diploma in Business and Administration, Post Graduate Diploma in Early Childhood Leadership
more