Our Story
Learning Adventures is an amazing centre in the heart of Albany, We have three separate rooms and playgrounds catering to the different age groups in the centre. Each room is well resourced and set up to look and feel like home. We want our children to feel comfortable and welcome when they come here. A safe place where they can develop a love for learning.
Our preschool has an amazing big playground, it looks just like a park in our back yard with amazing climbing equipment for the children to enjoy playing on. We provide a before school programme for our four year olds where they can be guided into the process of going to school. They are given the chance to gain some skills to help them transition into school with ease.
We have an in house chef who makes delicious meals for the children and all based on the guidelines from the healthy heart foundation. All meals are seasonal so we change our menu regularly depending on the time of year and have a three week rotating menu to provide lots of variety. Our children under 8 months old have their own separate baby vegetables made. We also provide breakfast for children on that early start with a warm milo in the winter.
ERO Report
The Education Review Office (ERO) is the New Zealand government department that evaluates and reports on the education and care of students in schools and early childhood services. ERO's reports are used by parents, teachers, early childhood education managers, school principals and trustees, and by government policy makers.
Early childhood services are reviewed on average once every three years. Reviews will be more frequent where the performance of a school or centre is poor and there are risks to the education and safety of the students, or less frequent where a school has a stable reporting history and demonstrates good self-review processes and use of its assessment information.
You can read our centre's ERO review here.
Centre Information
Centre Hours:
Monday – Friday 7:15 am - 5:45 pm
Saturday, Sunday & Public Holiday Closed
Ages Catered For:
0 - 5 Years
Centre Capacity:
Centre can hold 83
Infants: 16
Toddlers: 17
Pre School: 40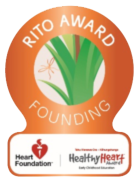 We are incredibly blessed to have our daughter attending Learning Adventures Rosedale. As soon as you enter Learning adventures each day you are greeted by such friendly, engaging and nurturing educators. They take the time to know each child and their families so that everyone is comfortable; the children and the parents!

Each day we hear stories from our daughter about the fun, adventures and learning that she has experienced; reinforced by the photos and stories that the educators share with us. Learning Adventures addresses the educational needs of each child as well as their emotional and social wellbeing. The children participate in programs and activities that encourage them to engage, question and analyze the world around them, enriching their lives and forming a love of learning.

Learning Adventures promotes a wonderful community spirit and we couldn't speak more highly of this wonderful preschool.