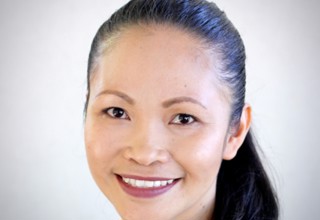 Joy Garcia, Complex Manager
Bachelor of Nursing Degree (Cum Laude)
Graduate Diploma in Teaching ECE (The University of Auckland)
®RIE Foundations Certificate - Theory & Observations
Full Teacher Certification
What inspired you to work in ECE? "Coming from a medical field, my area of interest has always been in paediatrics. I was fascinated at a young age by the astounding pace at which the human brain develops in the first years of life. Child psychology too, was a precursor to my interest in working in ECE; children's ability to adapt and develop resilience to various life circumstances, though not fully understood even in today's scientific triumphs, has always been a compelling and inspiring subject for me. I have been working in ECE since 2003."
What do you love most about what you do? "Just like Loris Malaguzzi's 'Hundred Languages of Children', I can think of a hundred great reasons that make me jump up each morning and walk back into our centres with a spring in my step! I am passionate about influencing teachers to create spaces for children that are not only physically challenging, cognitively stimulating and emotionally nurturing, but also spiritually uplifting."
What sets your centre apart?
Our values-based culture: we believe in integrity and respect; we apply an ethic-of-care approach in all our interactions, with tamariki, with the whanau, with each other, and with our wider community. 
With over 40 years of combined teaching experience, our small but steadfast team of teachers bring to the centre the richness of their diverse backgrounds. Every single member of this team has lived in multiple countries. Each one of us also in different stages of life, comes with a different professional history. Diversity is our A-game; our point of difference that is very much reflective of Auckland/New Zealand's present-day demographic.
Albany is dotted with cookie-cutter 'purpose-built' centres. Our centre on the other hand, was built for the purpose of being a HOME away from home. The outdoor grounds alone can offer tamariki relatively more than any other centre's outdoor setting can.
Beyond our thoughts on the centre's physical settings, our team share a vision for a centre where good reflective teaching coupled with a thoughtfully planned programme is the minimum expectation.
What is your favourite time of the year at the centre? "I look forward to all of our family events, especially parent-teacher meetings, as these occasions provide us with genuine opportunities to strengthen the connections we have built with our centre whanau. We enjoy seeking their feedback and appreciate their efforts to engage with our team and grow our partnership for the sake of the children."
What do you do with yourself when you are not working? "I devote my free time to creating beautiful memories with my family - my husband and school aged daughter. Living on the Hibiscus Coast allows our family to enjoy the beautiful beaches, the laid-back culture, and the community spirit."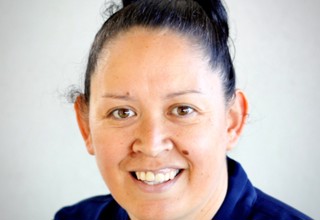 Amanda Pritchard, Administrator
Amanda has been an administrator for our centres since 2012, supporting multiple centres at a time. She is often the first of many warm and friendly smiles that greet you as you come through our doors. On top of being our most capable and dedicated administrator, Amanda is also pursuing her Early Childhood Teaching qualification. She and her husband are proud parents of 4 beautiful girls. Amanda loves all sports and having a good laugh with her work colleagues.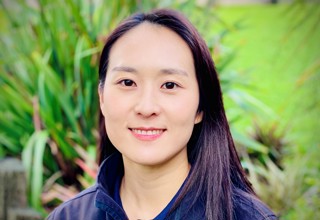 Anna Kim, Head Teacher
Bachelor of Arts (University of Auckland) – Major in Education, Minor in Japanese
Graduate Diploma in ECE (Massey University), Full Teacher Certification
Kaiako Anna was originally from Korea and has been living in New Zealand for over 20 years. Also a mother to a young child, Kaiako Anna is passionate about working with young children and believes the early years of a child are the most crucial period as they form habits and attitudes which tend to last a lifetime. For this reason, she has chosen to take up early childhood teaching as a career, wanting to support and develop the crucial period of every child. She believes that each child is unique and brings with them their own knowledge, strengths, interests, and theories. Children are competent and capable, inquisitive, and energetic; it is vital that she, as a teacher, is there to protect the child's way of being, celebrate their creativity, perspective, individuality, and support their innate ability to imagine while also allowing for their development of thought processes.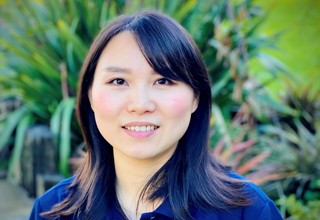 Saori Zhang, Certificated Teacher (Preschool)
Bachelor of Education (Auckland University of Technology) – Montessori Early Childhood Teaching
Full Teacher Certification
Kaiako Saori was born in China, spent her schooling years in Japan, and then came to New Zealand over 13 years ago. Saori has taught in New Zealand for many years, both in the private sector and public kindergartens across various age groups, but mainly pre-schoolers. As a mum of 2 young boys, Saori is an articulate, communicative, and energetic teacher. She is steadfast in her commitment to high quality teaching practice – something her colleagues admire about her.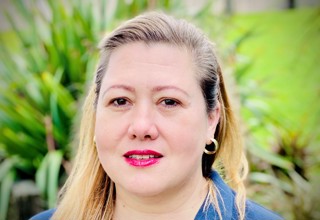 Dominique Snyman, Educator (Preschool)
Kaiako Dominique moved to New Zealand with her husband and 2 daughters in 2008 from South Africa. Her early career in real estate gave her the foundational skills for effective customer service. She is also an experienced in-home childcare provider. At the centre, Dominique is an all-rounder. She is our main van driver, and enjoys baking, cooking, and gardening with our tamariki. Her warm and fun-loving nature keep our tamariki engaged and our team spirit high.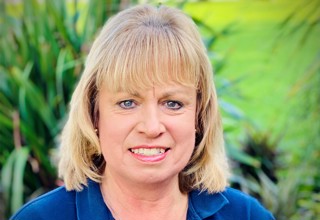 Catherine Collecutt, Educator (Nursery)
Kaiako Catherine was born in Takaupuna. In her early career, she pursued nursing. 18 years ago, she moved to Hong Kong with her young family. There, they lived too far away from any hospital; and this is when she discovered early childhood teaching. After her family returned and settled back into New Zealand, she decided to continue her new-found passion in ECE and never looked back. She has been a pillar of Learning Adventures for over 13 years.