Ashley Crosby, Centre Manager (Shared)
Kia Ora,
My name is Ashley. I have been in the ECE profession for 9 years now. I love my career and can't imagine doing anything else. 
My passion is bicultural practice and sustainability (looking after Papatūānuku-Mother Earth). I am really looking forward to meeting everyone at Learning Adventures and can't wait to get started.

I have two daughters (one just turned 7 and one is about to turn 5 in the new year). We live out in kaukapakapa on a small lifestyle block. A lot of my time is spent either on the netball court, touch field or on the side line of a netball court, tag, rugby or touch field. We are a very sporty family. 
Again, I am really looking forward to starting a new journey at Learning Adventures. 
Naku noa,
Ashley
Ko Mataatua te waka
Ko Motu te awa
Ko Ōtukani te maunga
Ko Maraenui te marae
Ko Te Whānau -a-Hikarukutai te hapu
Ko Te Whānau-a-Apanui te iwi
Nō Te Kaha ahau. 
Ko Ashley Waiariki Crosby ahau.
more
Elise Dawson, Centre Manager (Shared)
Hello Everyone, my name is Elise Dawson and I am so excited to be helping here at Learning Adventures Rosedale.  I am also the Centre Manager for Lollipops North Harbour and have worked there for the past 15 years.  I started my career in ECE as a reliever while I was studying and then moved up over the years into the Managers role.  I have always enjoyed being around children, so it just seemed a natural career path to me for as long as I can remember. 
I just love watching the children explore the world around them, it is so amazing to see joy spark in their eyes as they discover something new.  My philosophy is largely based on building respectful relationships with everything around us. If we can remember to always be respectful in all that we say and do then I think we are all off to a good start in anything we set out to do.  I look forward to getting to know you all =)
more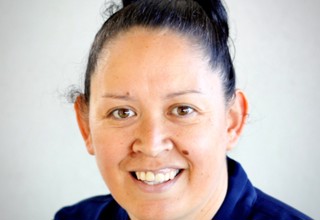 Amanda Pritchard, Administrator
Amanda has been an administrator for our centres since 2012, supporting multiple centres at a time. She is often the first of many warm and friendly smiles that greet you as you come through our doors. On top of being our most capable and dedicated administrator, Amanda is also pursuing her Early Childhood Teaching qualification. She and her husband are proud parents of 4 beautiful girls. Amanda loves all sports and having a good laugh with her work colleagues.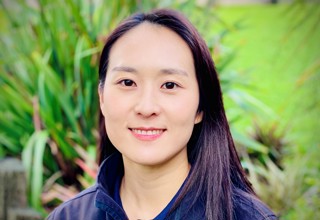 Anna Kim, Head Teacher
Bachelor of Arts (University of Auckland) – Major in Education, Minor in Japanese
Graduate Diploma in ECE (Massey University), Full Teacher Certification
Kaiako Anna was originally from Korea and has been living in New Zealand for over 20 years. Also a mother to a young child, Kaiako Anna is passionate about working with young children and believes the early years of a child are the most crucial period as they form habits and attitudes which tend to last a lifetime. For this reason, she has chosen to take up early childhood teaching as a career, wanting to support and develop the crucial period of every child. She believes that each child is unique and brings with them their own knowledge, strengths, interests, and theories. Children are competent and capable, inquisitive, and energetic; it is vital that she, as a teacher, is there to protect the child's way of being, celebrate their creativity, perspective, individuality, and support their innate ability to imagine while also allowing for their development of thought processes.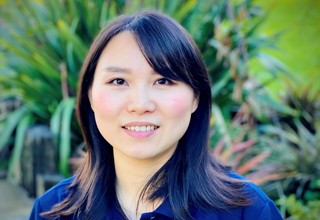 Saori Zhang, Certificated Teacher (Preschool)
Bachelor of Education (Auckland University of Technology) – Montessori Early Childhood Teaching
Full Teacher Certification
Kaiako Saori was born in China, spent her schooling years in Japan, and then came to New Zealand over 13 years ago. Saori has taught in New Zealand for many years, both in the private sector and public kindergartens across various age groups, but mainly pre-schoolers. As a mum of 2 young boys, Saori is an articulate, communicative, and energetic teacher. She is steadfast in her commitment to high quality teaching practice – something her colleagues admire about her.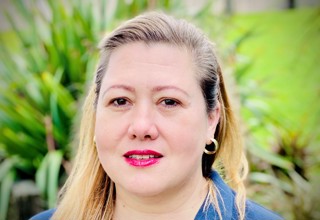 Dominique Snyman, Educator (Preschool)
Kaiako Dominique moved to New Zealand with her husband and 2 daughters in 2008 from South Africa. Her early career in real estate gave her the foundational skills for effective customer service. She is also an experienced in-home childcare provider. At the centre, Dominique is an all-rounder. She is our main van driver, and enjoys baking, cooking, and gardening with our tamariki. Her warm and fun-loving nature keep our tamariki engaged and our team spirit high.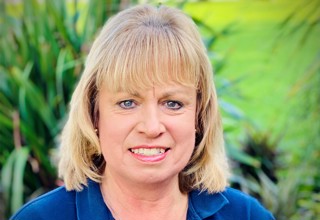 Catherine Collecutt, Educator (Nursery)
Kaiako Catherine was born in Takaupuna. In her early career, she pursued nursing. 18 years ago, she moved to Hong Kong with her young family. There, they lived too far away from any hospital; and this is when she discovered early childhood teaching. After her family returned and settled back into New Zealand, she decided to continue her new-found passion in ECE and never looked back. She has been a pillar of Learning Adventures for over 13 years.