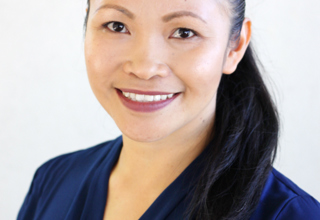 Joy Garcia, Centre Manager
What inspired you to work in ECE? 
Coming from a medical field, my area of interest has always been in paediatrics. I was fascinated at a young age by the astounding pace at which the human brain develops in the first years of life. Child psychology too, was a precursor to my interest in working in ECE; children's ability to adapt and develop resilience to various life circumstances, though not fully understood even in today's scientific triumphs, has always been a compelling and inspiring subject for me. I've been working in ECE since 2003. 
What do you love most about what you do? 
Just like Loris Malaguzzi's "Hundred Languages of Children", I can think of a hundred great reasons (and more) that make me jump up each morning and walk back into the centre with a spring in my step! I am passionate about influencing teachers to create spaces for children that are not only physically challenging, cognitively stimulating and emotionally nurturing, but also spiritually uplifting. Ultimately, what drives this passion is my belief that every child deserves to feel safe, validated, and valued for everything that makes up who they are. I am honoured to belong to a team of professionals that ensure every child graduates from our premises with a lavish collection of beautiful memories of their childhood; and the hopefulness that no matter what obstacles the future brings them, they can overcome because they have been steeped in all the aroha their community could afford them during the five to six most critical years of their lives!
I know that my bridge towards this passion is by way only of genuine relationships. And with all 30 staff (and their families), 125 children, 250 parents, and at least 300 grandparents in my immediate circle of responsibility, the task can seem daunting at times. Every day, different challenges come our way, unexpected turn of events, plans going awry. But I see all of this as character building, which allows me to grow in my knowledge of my purpose as a human being, and my wisdom in relating with the 700+ functional relationships I must nurture daily in our learning community. 
more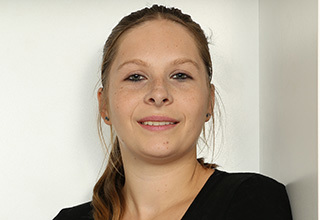 Emily Divitt, Teacher Little Penguins Room
Hi, my name is Emily,
I have been teaching for quite a few years now and hold a Bachelor of teaching, and am a fully qualified and registered teacher.
I really enjoy developing relationships with each child and watching them learn and develop new skills and abilities throughout their time with us.
When I'm not teaching I am enjoying my time with my husband Chris and twins Alexis & Olivia.
We also own two beautiful dogs, Bella who is a Siberian Husky & Toby who is a blue merle Border Collie. I look forward to meeting you and getting to know you & your child.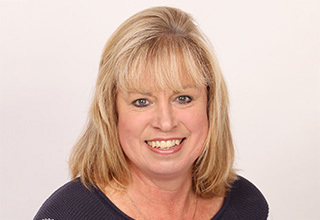 Catherine Doody, Teacher Aid Little Penguins Room
Hi I am Catherine
I have been at Learning Adventures for 11 years now, I love working with children of all age groups. Before starting at Kids Planets I was an enrolled nurse at Starship Childrens hospital, I really enjoyed this job but family commitments saw me moving on.
My family and I lived in Hong Kong for 2 and half years. While I was there I worked in a daycare.
I have two children Justine and Logan who are both now young adults. My husband and his two teenage children also live us, which is fantastic as we have a huge big happy family.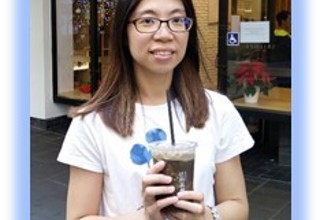 Shen-Ye (Zoe), Zen (Teacher) - Little Penguins Room
Kia Ora, my name is Shen-Ye, also known as Zoe. I am from Taiwan and I have been in New Zealand over ten years.
I speak Mandarin and English. I am a qualified and full registered teacher in New Zealand. Nurturing and teaching young minds is a job I really enjoy and building positive relationships with children and families is my focus.
I believe children learn best in an environment when they feel safe and comfortable. I look forward to learning alongside you as you go on your journey of discovery here at Learning Adventures Rosedale.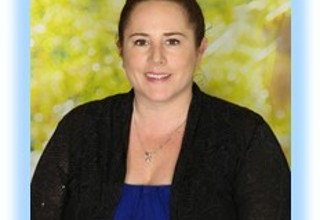 Ayesha Rose, Chef
I'm Ayesha, a mother of 3 and have always been passionate about cooking. I love trying new things and creating nutritious healthy food for the children, presenting it in fun ways that makes them want to try new meals.
I have worked in many different restaurants over the past few years but took a break so I could work school hours to be with my children more. I had always hoped that one day I would have the opportunity to cook in a childcare center where I could do what I love, work the hours I want and also bring my daughter with me.
Ava joins me at Learning Adventures where the environment is amazing and we are surrounded by loving teachers.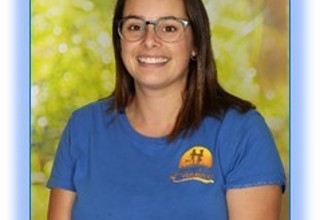 Alex Butcher, Teacher Aid - Morepork (Ruru) Room
My name is Alex, I am married and have 2 school aged boys. I have been working in the ECE industry for several years and love getting to meet so many different children.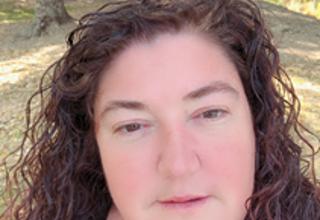 Jaydene Willson, Teacher - Morepork (Ruru) Room
Kia ora koutou, Goiëdag, Hello!
I am Jaydene, better known as Jae or Jaejae. I am originally from South Africa but have been here for 15 years and love being here.  I am a mom to two girls Nicola 8 and Jordynn 5, who enrich the lives of me and my husband. We enjoy cooking together, snuggling watching movies and playing board games. I am passionate about cooking and baking, as well as photography. I even have my own scooter so that I can spend time with my girls when I take them to the park scootering or down to the beach.
I have been in Early Childhood Education since 2008, after finishing my level 5 at the Nanny Centre. I have had experience in the many faucets of ECE, babies' room, toddlers' room, running the preschool programme and 3 years running the kitchen and house Keeping.  
I have my Bachelor of Teaching in Early Childhood which I graduated in 2019, and at present I am provisionally registered. I am a passionate teacher who loves to see how children can learn and grow through my teaching. I believe kindness, compassion and understanding, is the key in helping children to learn and grow. Observing the children "getting it" is a moment that is always treasured.
I look forward to joining the team here at Learning Adventures and to grow together with your children on this learning journey. 
Jae
more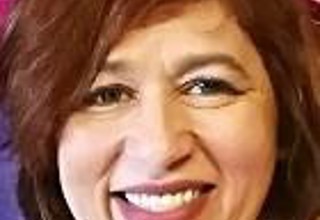 Lynette Evans, Head Teacher - Morepork (Ruru) Room
My name is Lynette Evans, a mother of 3 amazing children, aged 25,17 and 13.We immigrated 10 years ago from Cape Town, South Africa. I have been in Early Childhood education for over 20 years in various leadership roles in South Africa and here in New Zealand.We as a family enjoy going for braai's(barbecues), socialising with family and friends. I am so excited to be starting my new journey with all of you at Learning Adventures and I am eager to get to know each and every one