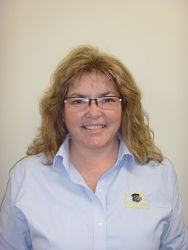 Lisa Leckie
Centre Manager
Lisa Leckie is passionate about promoting a rich learning environment full of respectful, meaningful interactions between teachers, children and their whanau. Lisa has been working within early childhood education since 2004 and holds a Bachelor of Education, full teacher registration and a Diploma in Children's Story Writing.

Lisa believes parents are the most important people in children's lives and therefore ensures a high level of communication between home and the centre. She loves coming to work each day to share in the enthusiasm, thoughts and ideas that young children naturally share as they discover the world around them. When she's not working, Lisa loves travel and crafts and is also an avid photographer. She also has two adult children and she and her husband have plenty of animals at home who love to be fussed over.

"I really enjoy supporting other teachers to be the best they can be, as teachers and as team players. I strongly believe you never know what is around life's corner, so you should do what you love to do… for me that is working alongside young children, I love my job!" -Lisa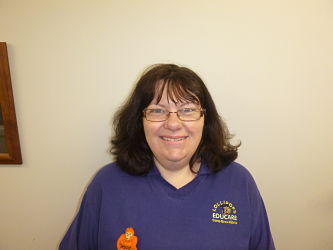 Debbie Hollingsworth
Team leader of the infants and toddlers
Debbie is excited to be working in early childhood, she is inspired to share her knowledge with her team and is passionate about working with young children. Debbie inspires her team to create a calm respectful environment in which children are challenged to learn at their own pace.
Debbie and her husband have two teenage children. In her spare time Debbie loves DIY projects, travelling, and spending time with family.
Debbie has a Batchelor of Education (ECE) and has been at Lollipops Educare Upper Hutt since 2013
"I really believe in a philosophy of respect, I share this belief with my team, the children and their Whanau"-Debbie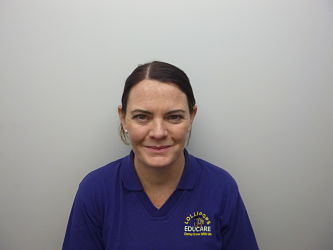 Penny Gore
Team Leader of the three and four year olds
Penny Gore has a passion for supporting children to thrive grow and make progress. Penny has lots of experience in preparing children for school, having worked with three and four year olds both in New Zealand and the U.K. Penny is enjoying the challenges of leading her team, and is inspired to work alongside like minded teachers, sharing and encouraging their passion for educating young children.
Penny and her husband live in Lower Hutt and have a daughter who attends Lollipops Educare. Penny loves being with her family, walking, exercise, cooking and travelling.
Diploma in early childhood education and has been in early childhood since 2003
"I think it's all about building respectful relationships with children and whanau ensuring everyone feels that they are at home in our centre, and sharing a sense of belonging"-Penny