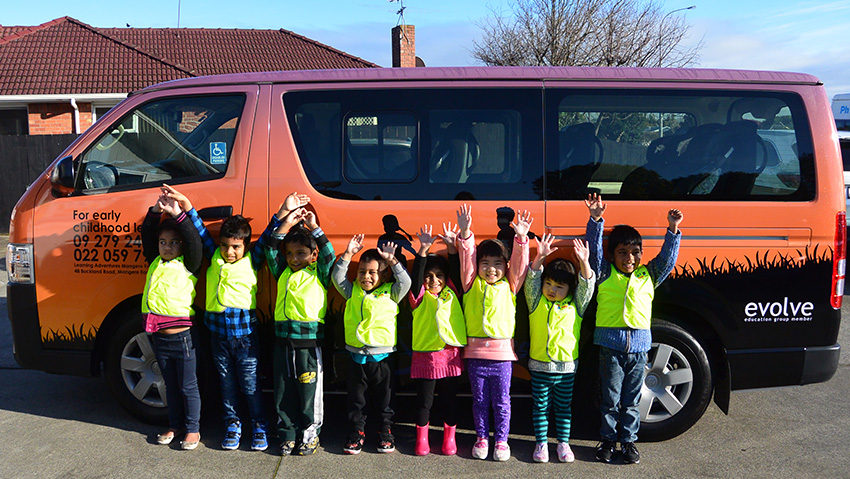 Our philosophy promotes respectful and trusting interactions with tamariki. Our teachers have woven the RIE Pikler philosophy into their practices, particularly those working with infants and toddlers.
The RIE philosophy is based on respect and trust. Teachers learn infants' individual ways of communicating and involve them in things that concern them including asking an infant's permission and communicating what they are going to do next.
Our team are dedicated to ensuring that tamariki have a voice and that their voices are heard and we strive to set up the daily environment to reflect their interests.
We work hard to ensure that our tamariki and their whānau feel welcomed into our Learning Adventures Whānau and that they feel at home when they are here. 
Rapunga Whakaaro Philosophy
Whakamana - Empowerment
At Learning Adventures Upper Hutt we promote whakamana for all ākonga (learners).
Whakamana to us looks like:
A learning environment which promotes Respect, and empowers ngā tamariki (children) to work independently and collaboratively. Tamariki developing understanding and empathy while they explore their boundaries and the boundaries of others.
Kotahitanga - Holistic Development
At Learning Adventures Upper Hutt we value kotahitanga for all ākonga.
Kotahitanga to us looks like:
A collaborative environment in which ngā tamariki are given time to learn at their own pace alongside their peers.
Whānau – Tangata - Family and Community
At Learning Adventures Upper Hutt we respect our whānau-tangata.
Whānau-tangata to us looks like:
An inclusive learning environment where whanaungatanga (relationships) are important. We extend manaakitanga (hospitality) to all visitors. To honour the Tiriti O Waitangi, Whānau (family)are in partnership with kaiako (teachers) and are encouraged to share in the learning and development of their tamariki.
Ngā hononga - Relationships
At Learning Adventures Upper Hutt we nurture and promote reciprocal Ngā hononga.
Ngā hononga to us looks like:
Kaiako nurture, through loving respectful relationships, encouraging tamariki to develop confidence and a sense of mana whenua (belonging) in a happy, fun and safe learning environment.