A Trip to Warkworth Collision Repairs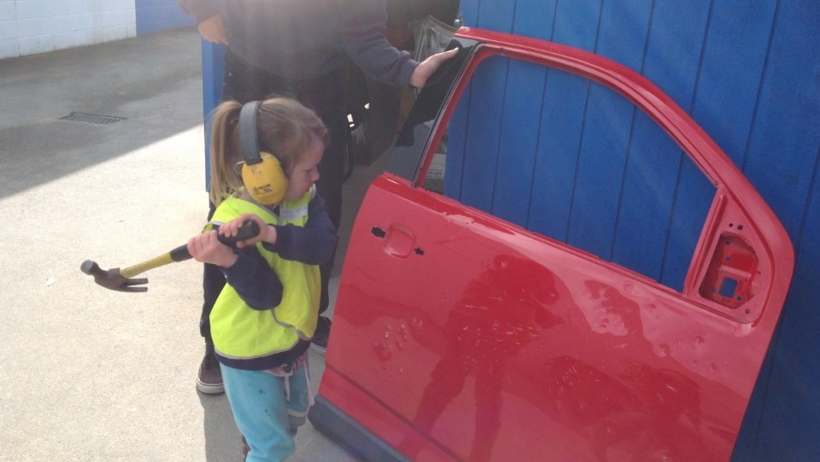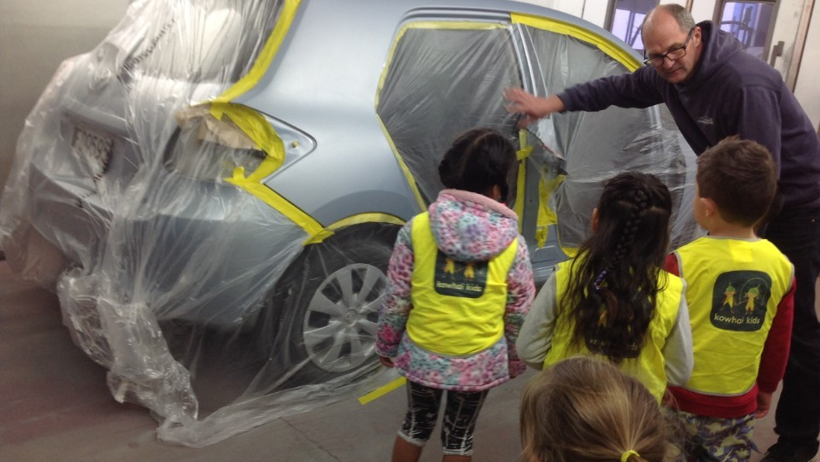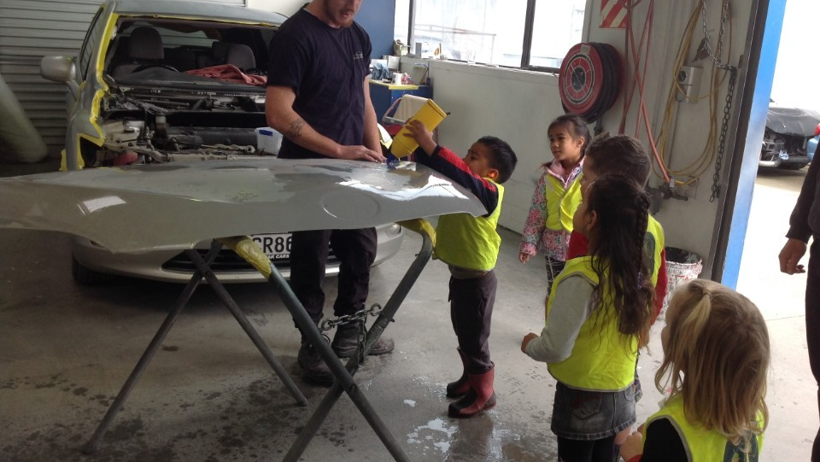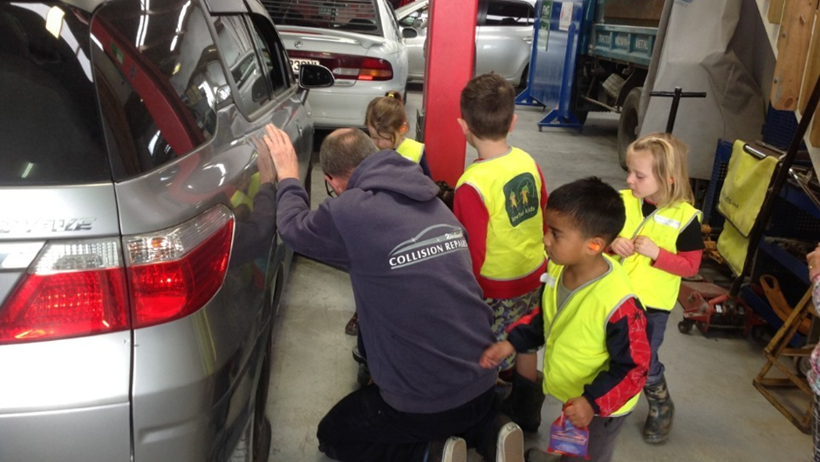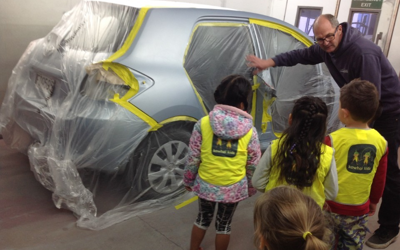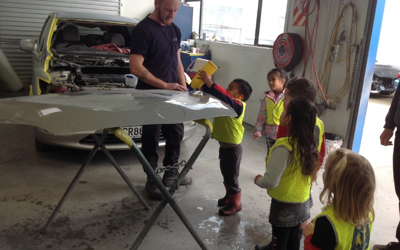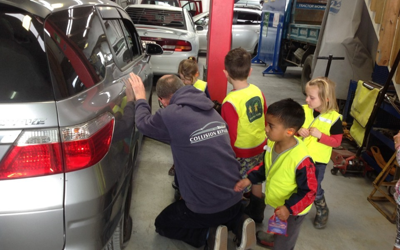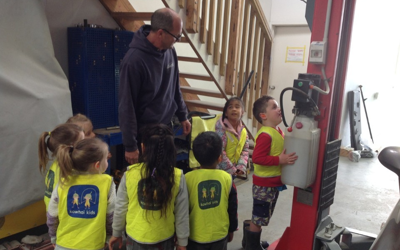 On Monday the 19th of August we took the Tui group at Learning Adventures Warkworth to visit the Warkworth Collision Repairs workshop as part of our "Community" topic.
Brendan and his staff greeted us and each child got a little goodie bag including some ear plugs in case the noise in the workshop would get too loud.
Inside the workshop we got to see lots of cars which needed repairs done. 
Our visit was very hands on and the children could try some of the many tools in the workshop.
The children got to use the machine which lifted the cars high so that they could be worked on from underneath.  They also tried on the welding masks and wash and clean a car panel. 
Brendan then took them into the spray booth where a car was all prepared and ready to get spray painted.
Thanks to Brendan and his team at Warkworth Collision Repairs, the Tuis had a blast!