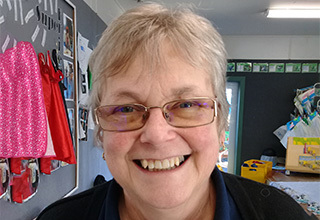 Angela Outram, Centre Manager
How long have you been working in this sector?
Ten years.
What do you love most about what you do?
Getting to know everything about the children, and what truly makes them tick and learn. Then unpacking this and alongside them helping them achieve their goals, skills, and dispositions. No two days are ever the same and I truly love this.
What is your personal ECE philosophy?
Through offering a FUN and engaging environment, all children will discover that they are confident and competent ABLE beings. I believe relationships and whānau are the beginning, middle, and end components of everything ECE. Together with whānau and the wider community, children should have the opportunity to experience and explore the world, so they develop a love for learning to become capable life long learners.
Bachelor of Education (Teaching) in Early Childhood Education
more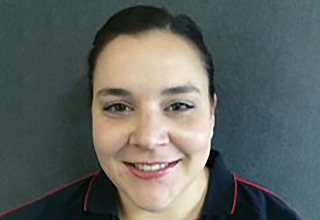 Alice Greaney , Head Teacher
Ki ora, my name is Alice Greaney I have lived on the beautiful West Coast for most of my life. I graduated from the New Zealand College of Early Childhood Education in Christchurch in 2013 with a diploma of teaching in Early Childhood Education. Since then I moved back to Greymouth where I have been working at Learning Adventures. 
I love learning alongside tamariki and I am passionate about being a positive influence on children's lives. I value the importance of respect, relationships and consistent routines to support children in developing a sense of belonging in a safe and secure environment where they can grow into confident and competent learners. I believe in the importance of supporting tamariki and whanau with transition to school and I have been actively involved in creating our unique transition to school programme.