Learning Adventures
The heart of learning. Helping support the development of children who are independent, self-reliant and caring, with a strong sense of their community. Learning Adventures children are known for their ready-for-life confidence.
Find a Centre
About Us
What we do nurtures children to be their best. We enable future potential. How? through the provision of loving care and high-quality learning. Learning Adventures children are adventurous, community-minded, respectful, resilient souls. They are well prepared for challenges they may face and ones still to come.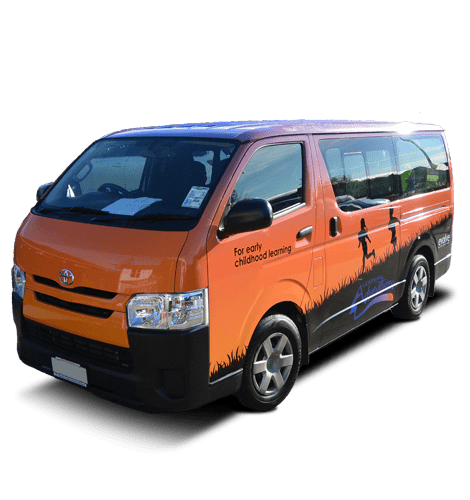 Testimonials
The greatest thing that i can say about Learning Adventures Katikati is that both of my daughters wake up every morning excited to go to "school" as we call it. They both love their teachers, friends and the environment they get to spend their day in. We notice nearly every day that our girls have learnt something new - a new letter, a word, a fact, a skill or a song.

They are both more socially active also. The teachers are always very welcoming and available to speak to if i have any concerns or want to float an idea past them. Deciding to put our girls into Beachkids was the best decision we have made for children to benefit their learning and social interactions with other children.

It's a great centre, I love the teaching team and how the rooms are all age appropriate

Whaea Treeza made myself and my whanau welcome from day dot. She showed us around the centre and pointed out all the great stuff they do. We love how the teaching team have a strong emphasis on whanau involvement and using te reo Maori is important to us. The staff are fantastic our tamariki love going to the centre.

My child is getting the best care and learning here at Learning Adventure I'm very grateful

The teachers are really nice and the programme is well done by them. My son is happy here and that makes me happy.

I love this centre because my daughter loves coming here. The staff are all friendly and nice. The centre is clean and tidy and I love dropping my daughter off.I know that she is well looked after and in great hands. Thank you for doing an awesome job. I can see my daughter is more confident and smart. Well done and keep it up! Thank you!

Can't ask for any better service with transport and support. Centre is doing great with working with my boys. Very happy

We love sending our kids to Learning Adventures Henderson because we feel its more loving/caring with the smaller number classes, the location is great for us and all the teachers a lovely and very informative about your kids day when we pick them up.

:-)

Thanks,

Sarah 

On my daughters first day at the centre, they made the settling in process so easy, I felt so welcome and my daughter settled happily into her new day care.

Thank you for making my child's day special on his birthday.