Learning Adventures
The heart of learning. Helping support the development of children who are independent, self-reliant and caring, with a strong sense of their community. Learning Adventures children are known for their ready-for-life confidence.
Find a Centre
About Us
What we do nurtures children to be their best. We enable future potential. How? through the provision of loving care and high-quality learning. Learning Adventures children are adventurous, community-minded, respectful, resilient souls. They are well prepared for challenges they may face and ones still to come.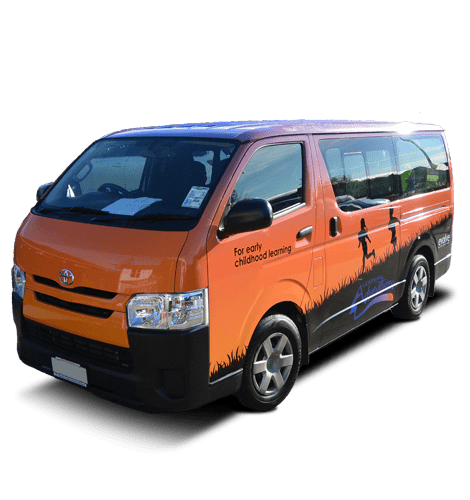 Testimonials
The centre is very neat and spacious. All the teachers are very friendly and my daughter always looks forward to coming. Also nice to know morning tea is provided every day.

He's loving it there, it's so nice him all smiles when I drop him off, means I can just focus on work coz you guys are doing an amazing job looking after my boy 😊 you guys have made coming back to work a breeze!

 

Jessica

I have 3 super active boys who attend Learning Adventures Airport Oaks & they have the best time. They all started as 1 year olds & the transitions through each room seemed so smooth. I think the quality of learning has amazed me the most. Re-telling stories, reading numbers and some letters and pronunciation are just a few of the great skills my boys have adopted which I am truly grateful.

We love the centre; the staff are caring, fun loving and always happy to see us

My family have been treated nothing but warm and welcomed since we had our very first visit. Claire and Kim have made my 5month old and 17month old feel like they are part of their very own family. Even though both of my two are in the unders room, all of the teachers great both myself and my children as we step through the front gate. The staff are quick to give me a hand getting my kids to the car which is a huge help! 

My 17month old just loves the outdoors and she is able to play outside as much as her heart contends. I know when she comes home all colourful in paint and sand that she has had a great day! She has advanced so much in her short amount of time, I am simply amazed. 

I chose Learning Adventures Katikati because of the wonderful feedback and reputation they have. They haven't disappointed! I now travel from out of town just to bring my kids there because of how much we are all happy with the beautiful environment Leigh and Stormie and their team have created.

Whaea Treeza made myself and my whanau welcome from day dot. She showed us around the centre and pointed out all the great stuff they do. We love how the teaching team have a strong emphasis on whanau involvement and using te reo Maori is important to us. The staff are fantastic our tamariki love going to the centre.

The teachers are really nice and the programme is well done by them. My son is happy here and that makes me happy.

Our daughter has been attending Beachkids Katikati since 2013 and has absolutely loved it there! From the beginning, we have always felt a part of the Beachkids family.

We have really enjoyed seeing the transition our child has gone through from a 2 year old to a school ready 4 year old, as well as the many exciting programmes that have been on offer during her time there. We like the central location and the security of the centre.

The teachers are wonderful and friendly and our child is very well looked after. We love our Beachkids family!! We think they are the BEST!!! 

My daughter has been attending Learning Adventures Warkworth for the past 3 years.

Learning Adventures Warkworth is just like extended family, staff are great, well trained and the children love them. Learning Adventures Warkworth keep you up to date with your child's progress and achievements and offer children the freedom to explore and discover.

Wouldn't consider any other childcare for my daughter.

On my daughters first day at the centre, they made the settling in process so easy, I felt so welcome and my daughter settled happily into her new day care.