Learning Adventures
The heart of learning. Helping support the development of children who are independent, self-reliant and caring, with a strong sense of their community. Learning Adventures children are known for their ready-for-life confidence.
Find a Centre
About Us
What we do nurtures children to be their best. We enable future potential. How? through the provision of loving care and high-quality learning. Learning Adventures children are adventurous, community-minded, respectful, resilient souls. They are well prepared for challenges they may face and ones still to come.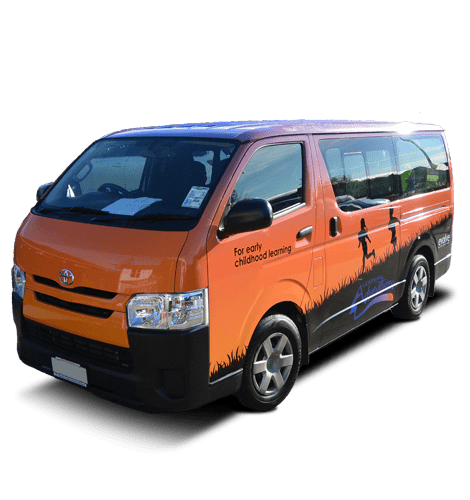 Whats New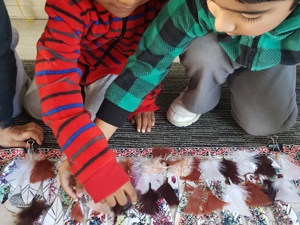 As part of our Matariki celebration at Learning Adventures Mangere East, we decided to make a special centre Korowai.
More articles coming soon.
Please check back later.
Testimonials
My child is getting the best care and learning here at Learning Adventure I'm very grateful

From the first phone call I was made to feel completely at ease, with all my questions being answered, we were invited to have as many visits as we needed before making a decision. It's not an easy thing trusting someone else with the care of your precious child, but the staff at Learning Adventures Airport Oaks made it an easy transition for both my son and myself.

One of the many things I was looking for when enrolling him was an open door policy, knowing I can check on him at any time, and having my calls answered by such friendly staff gives me peace of mind. The staff at Kid's Connection are always happy and welcoming we are always greeted by name in the mornings along with a cheerful smile. My son has blossomed in the time he has been at Learning Adventures Airport Oaks, it amazes me all the skills and knowledge he has gained since starting there. Kid's Connection is an amazing family orientated place and I could not be happier with the choice I've made, or the staff I've entrusted the care of my little one to.

The teachers support my child in his interest and provide him challenging learning opportunities.

People make a place and I have found the staff at Learning Adventures Warkworth supportive and helpful while providing quality care of my two children, and would not hesitate to recommend Learning Adventures Warkworth to anyone.

I am really pleased that I found Learning Adventures Airport Oaks for our son. He started in the under two's classroom as I began maternity leave, and was welcomed and settled in well. He was supported extremely well through his transition to the over two's classroom, and only two months into it, he is so comfortable it feels like he has been there much longer!

We have really enjoyed the events put on by the centre and the welcome given to other family and friends. 

The centre is very neat and spacious. All the teachers are very friendly and my daughter always looks forward to coming. Also nice to know morning tea is provided every day.

I know my girls not only love the centre but the staff too. They bonded with the staff so quickly

Learning Adventures Cobden is an amazing place to bring your children to. They have a lot of activities for the children to play with. Brand new heat pumps with a loving environment. All the teachers are very friendly and are willing to help with any concerns your child needs. Awesome place I would highly recommend as a preschool for learning.

It would have been easier for us to enrol our daughter in a childcare centre in Wellsford as its closer to our house – but we chose Learning Adventures Warkworth because we love it!

Our daughter has developed noticeably in every aspect and she is learning by having fun. The staff are very caring and you can tell all the children at the centre are very happy, which is a good thing and it is definitely a place you want your child to be.

Thank you guys, I won't hesitate to recommend you to anyone!

"We cannot rate Learning Adventures Warkworth highly enough. The teaching standard and variety of activities available for the children is excellent."

Nikki and Mike Howard
Warkworth