Learning Adventures
The heart of learning. Helping support the development of children who are independent, self-reliant and caring, with a strong sense of their community. Learning Adventures children are known for their ready-for-life confidence.
Find a Centre
About Us
What we do nurtures children to be their best. We enable future potential. How? through the provision of loving care and high-quality learning. Learning Adventures children are adventurous, community-minded, respectful, resilient souls. They are well prepared for challenges they may face and ones still to come.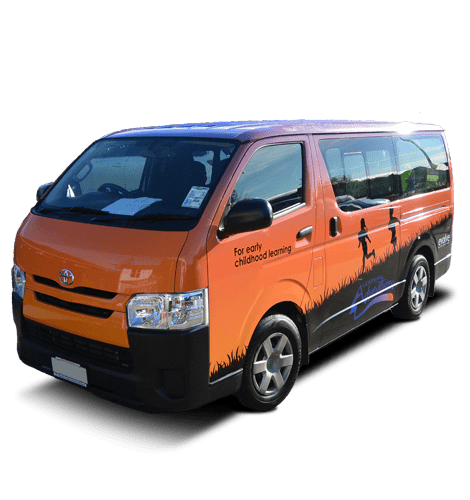 Testimonials
Our son loves coming to the centre, he has made lots of new friends and has really awesome relationships with the teachers

It's a great centre, I love the teaching team and how the rooms are all age appropriate

I love this centre because my daughter loves coming here. The staff are all friendly and nice. The centre is clean and tidy and I love dropping my daughter off.I know that she is well looked after and in great hands. Thank you for doing an awesome job. I can see my daughter is more confident and smart. Well done and keep it up! Thank you!

What I like about this place is that it's friendly and my daughter attended this school before so I thought my son could come here as well, close to home. Teachers are awesome to the children and it's very clean, tidy and well-presented.

My 3yo son has been attending Beach Kids Katikati since August 2016. I was amazed at how quickly he settled in. The staff are simply fantastic! They've been patient, always obliging, nothing's a problem and they really do care! I'm so glad I chose BK (I checked out a few in town) my son absolutely loves going! Thank you all for welcoming us!!

Friendly environment, happy to leave my child in trusted hands and he loves it too. My child has learnt so much in the short time he has been here. Thank you lovely ladies for your awesome attitudes every day and for all that you do for my little boy.

My husband and I are delighted with the care that has been provided to our Son at Learning Adventures Warkworth. All the teachers are incredibly dedicated and its clear to see that each one of them have a genuine enthusiasm for their role and are passionate about each child and their individual needs.

Our Sons continued happiness and development are a true testament to the wonderful environment Learning Adventures Warkworth provides.

My son really enjoys his time at the centre. All the teachers are lovely and there are so many fantastic resources for the children.

Our daughter has been attending Beachkids Katikati since 2013 and has absolutely loved it there! From the beginning, we have always felt a part of the Beachkids family.

We have really enjoyed seeing the transition our child has gone through from a 2 year old to a school ready 4 year old, as well as the many exciting programmes that have been on offer during her time there. We like the central location and the security of the centre.

The teachers are wonderful and friendly and our child is very well looked after. We love our Beachkids family!! We think they are the BEST!!! 

My son and daughter are always excited to come to daycare. They are very happy when I'm saying "It's time to go!" The staff are very friendly and it's easy to understand how this space is 'all about the children.' It's really recommended to others! Keep it up! Thank you!