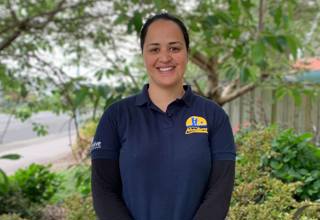 Kaya Broughton , Centre Manager
What inspired you to become an early childhood teacher?
My whanau are my inspiration and drive behind everything I do. Growing up I always had younger cousins around me and because I was one of the oldest, it was only natural that I helped take care of them. These experiences at a young age sparked the fire for me to want to grow up and be a Kaiako one day. Further down the track that opportunity presented itself to me and here I am today!
How long have you been working in this sector?
I had been working in retail for three years when a friend encouraged me to apply at her childcare centre for a teacher in training position – and so began my journey of obtaining my degree in early childhood education. In February 2014 I graduated with my 9 month old daughter and all whanau proudly supporting me in the crowd. It is still one of my best memories to date! Shortly after, I started a new position in Palmerston North working as a Kaiako at Lollipops Educare Broadway Ave. I'd been at that centre for a little over a year when the company looked at expanding and opening a centre in my home town of Levin. I applied for a transfer within the company and have been here at the centre since the day we opened. Every day we keep growing bigger and better. 
What do you love most about what you do?
I love the relationships and connections I make working in this sector. From parents/whanau, tamariki, staff, company representatives and so many more faces and people I meet, it's overwhelming to sit down at the end of a busy day and reflect on all the connections I have made. The most rewarding aspect of my role is seeing the growth in the tamariki and their whanau. Some of these tamariki are with us full-time, five days a week while their parents are working hard for their whanau. We do our very best to make everyone feel like they're a part of our centre whanau and we go above and beyond to meet parents' aspirations and expectations.
What are three things that make your centre special?
Whanau (family), aroha (love) and manaakitanga (hospitality, kindness and generosity).
What is your favourite time of the year at the centre, and why?
Christmas because we host a centre Christmas party where we get to share lots of yummy food, we enjoy fun activities set up by the Kaiako and spend time with our parents/whanau and the tamariki outside our centre. Everyone also looks forward to our yearly lolly scramble (sugar free of course!) which even gets the parents participating and trying to beat the kids to all the good lollies.
What is your personal ECE philosophy?
My own personal philosophy is based on relationships. Without relationships you can't access all that important knowledge parents/whanau contribute and bring to the table for their tamariki. Enrolling your child into care is hard, but I believe in building a relationship with parents/whanau based on trust and shared knowledge. This gives families peace of mind because they leave our centre knowing that their child is part of a whanau who loves and cares for them as much as they do. That's what I strive to achieve when my whanau walk in and out of our centre.
What do you like to do in your free time?
I enjoy spending time with whanau, celebrating with friends, keeping myself fit, and supporting my own little whanau with their achievements.
Bachelor of Teaching (Early Childhood Education)
Fully registered teacher
more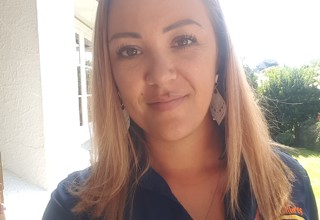 Rebekah Davis, Team Leader
Whaea Rebekah is the Team Leader in the over twos. Whaea Rebekah is currently teaching the preschool tamariki in our Tui class. She has joined the teaching team after moving out of her admin role. Whaea Rebekah is motivated to create an environment that fosters tamariki to learn and grow while providing quality care and engagement.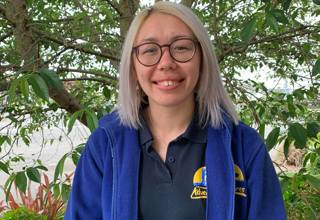 Oakley Tahiwi-MacMillan, Team Leader
Kia Ora, I initially started my career in education at primary level but found my passion lies in early childhood education and am currently looking into graduate courses to gain more depth in the early childhood sector. I am a young woman who is passionate about helping little people figure out their world and navigate through their day to day activities.
Bachelor of Bilingual Education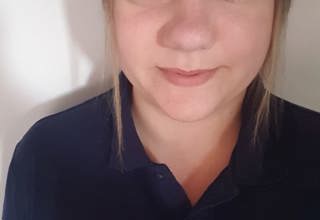 Makayla Atwood, Teacher
Hi, my name is Makayla and I am an early childhood teacher. I live at Waitarere Beach with my fiancé Dylan, daughter Layla and our dog ICE. The opportunity to work at this centre arose and my passion is building relationships with tamariki and getting to know their families. I like to keep things organised but enjoy being arty without being good at art. In my spare time I like being social. Drifting is a huge part of my interests outside of work along with spending time in the company of good friends and family.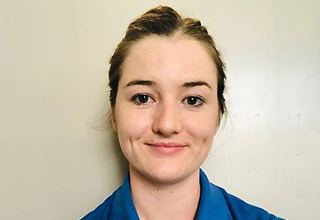 Danielle Purcell, Reliever
Hi, I'm Danielle and I'm a kaiako at Learning Adventures Levin. I have worked here for over three years as a casual reliever. I enjoy working with parents to learn the cues and routines of our littlest people in the centre. I love seeing children thriving once they've settled and feel a strong sense of belonging. I live out Waitarere Beach, with my son Zavier.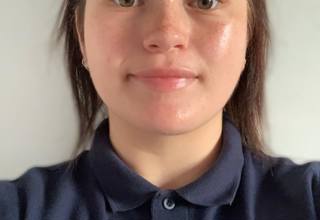 Maia Kuiti, Reliever
Kia ora my name is Maia. I'm fresh out of Ōtaki College and have been at the centre since school and I am now a relieving teacher at Learning Adventures Levin. I am passionate about upholding bicultural practice and support the team to grow their confidence learning more about Te Ao Maori. I look forward to enjoying my time here. Ngā mihi.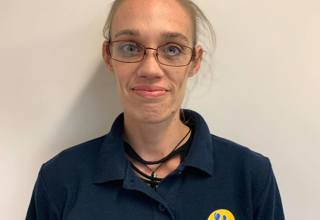 Leigh Munro , Kaiako / Teacher
Whaea Leigh joins the teaching team as a teacher in training. Leigh is currently completing her Level 5 Early Childhood certificate with UCOL and is working alongside Whaea Rebekah in the Tui class. Whaea Leigh is passionate about providing quality care and supports Rebekah and the rest of our team to provide an environment that fosters tamariki to learn and grown.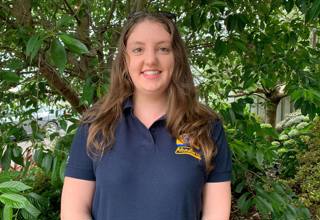 Emily Woodhouse, Kaiako / Teacher
Whaea Emily joins the teaching team as a bubbly teacher in training. Emily is currently completing her Level 4 Early Childhood certificate with Massey and finding her feet in the Kakapo room. Emily enjoys working with tamariki and building relationships with them. Working in centre is supporting Emily to gain hands on experience while completing her studies.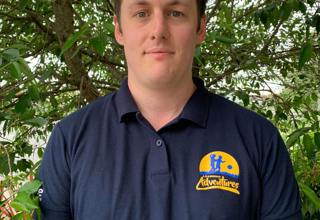 Scott McGinty , Kaiako / Teacher
Matua Scott joins the teaching team as a in training teacher. Matua Scott has always been interested in gaining more knowledge about the development of children, especially since the birth of his own daughter. Matua Scott brings a different element to the team and responds well to the cues of all our tamariki. Matua Scott values working at a centre where everyone feels like family.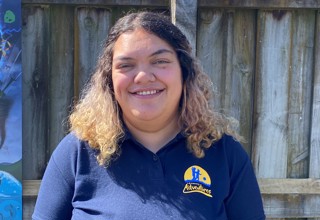 Braxton Edwards, Kaiako / Teacher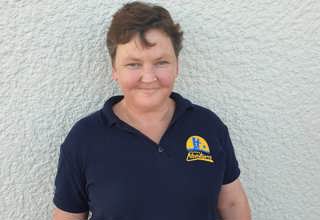 Bridget Gernhoefer, Qualified and registered Kaiako / Teacher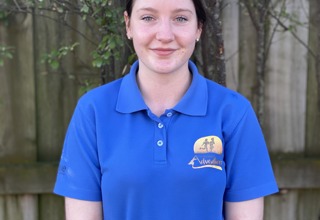 Jodi Burling, Reliever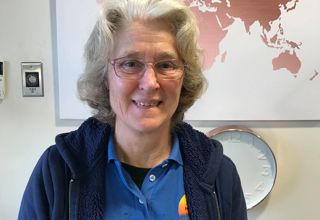 Denise Berg, Reliever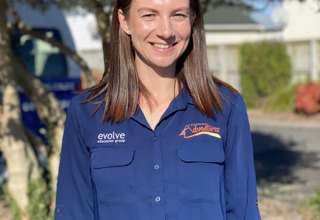 Leah Mason, Centre Administrator
Kia ora,
I am the administrator at Learning Adventures Levin. I recently moved back to Levin after living in Lower Hutt for 4 years. I am currently a second-year student at Open Polytechnic studying towards my Bachelor of Teaching in Early Childhood Education.
In my spare time in between study, I am busy spending time with my three daughters who are 7, 4 and 2 years old. We love to go on camping trips, and we spend our weekends at the park or going swimming. I have a passion for working with young children and building relationships with children and their whānau. Working with children is such a special time to watch them grow and develop. My favourite thing about my workday is getting to say hello to everyone in the morning.
more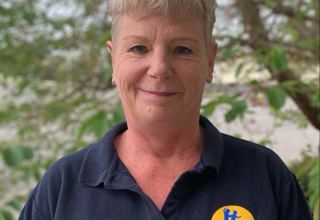 Sharon Smith, Centre Cook
Whaea Sharon is a bubbly personality who brightens our children's days with delicious food. Whaea Sharon is passionate about cooking and in her spare time wins competitions for her baking. Whaea Sharon supports our centre to follow the Healthy Heart guidelines and loves to see that tamariki enjoying her food. Whaea Sharon loves to spend time on the floor with the tamariki, learning their names and gaining feedback about her meals.