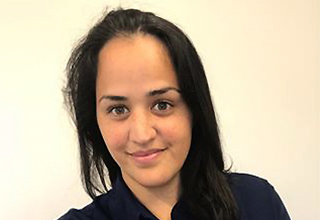 Kaya Broughton , Centre Manager
What inspired you to become an early childhood teacher?
My whanau are my inspiration and drive behind everything I do. Growing up I always had younger cousins around me and because I was one of the oldest, it was only natural that I helped take care of them. These experiences at a young age sparked the fire for me to want to grow up and be a Kaiako one day. Further down the track that opportunity presented itself to me and here I am today!
How long have you been working in this sector?
I had been working in retail for three years when a friend encouraged me to apply at her childcare centre for a teacher in training position – and so began my journey of obtaining my degree in early childhood education. In February 2014 I graduated with my 9 month old daughter and all whanau proudly supporting me in the crowd. It is still one of my best memories to date! Shortly after, I started a new position in Palmerston North working as a Kaiako at Lollipops Educare Broadway Ave. I'd been at that centre for a little over a year when the company looked at expanding and opening a centre in my home town of Levin. I applied for a transfer within the company and have been here at the centre since the day we opened. Every day we keep growing bigger and better. 
What do you love most about what you do?
I love the relationships and connections I make working in this sector. From parents/whanau, tamariki, staff, company representatives and so many more faces and people I meet, it's overwhelming to sit down at the end of a busy day and reflect on all the connections I have made. The most rewarding aspect of my role is seeing the growth in the tamariki and their whanau. Some of these tamariki are with us full-time, five days a week while their parents are working hard for their whanau. We do our very best to make everyone feel like they're a part of our centre whanau and we go above and beyond to meet parents' aspirations and expectations.
What are three things that make your centre special?
Whanau (family), aroha (love) and manaakitanga (hospitality, kindness and generosity).
What is your favourite time of the year at the centre, and why?
Christmas because we host a centre Christmas party where we get to share lots of yummy food, we enjoy fun activities set up by the Kaiako and spend time with our parents/whanau and the tamariki outside our centre. Everyone also looks forward to our yearly lolly scramble (sugar free of course!) which even gets the parents participating and trying to beat the kids to all the good lollies.
What is your personal ECE philosophy?
My own personal philosophy is based on relationships. Without relationships you can't access all that important knowledge parents/whanau contribute and bring to the table for their tamariki. Enrolling your child into care is hard, but I believe in building a relationship with parents/whanau based on trust and shared knowledge. This gives families peace of mind because they leave our centre knowing that their child is part of a whanau who loves and cares for them as much as they do. That's what I strive to achieve when my whanau walk in and out of our centre.
What do you like to do in your free time?
I enjoy spending time with whanau, celebrating with friends, keeping myself fit, and supporting my own little whanau with their achievements.
Bachelor of Teaching (Early Childhood Education)
Fully registered teacher
more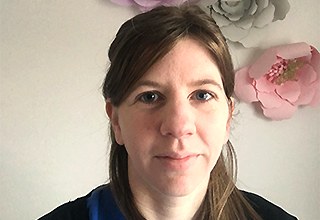 Sarah Johnson, Tui Room Kaiako
Hi, I'm Sarah. I have been teaching in ECE for the past ten years locally here in the Horowhenua with 18 months in Westport. I have a strong passion for supporting our older tamariki in the preparation for school and to develop a love of learning. I head off on maternity leave at the end of September and look forward to returning in the new year.
Bachelor of ECE Teaching, Full Registration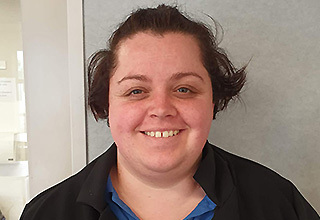 Letitia Clifton (Tish), Reliever
Hi, my name is Tish. I have been working in early childhood education for almost eight years. I live with my partner and my two cats. I love art and being creative and often will spend time creating jewellery, painting or baking especially with my nephews! I love my family and enjoy spending time with them and my friends in my spare time.
Bachelor of Education (ECE), Provisional Registration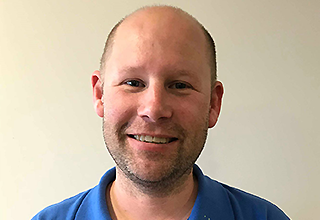 Richard Wilton, Team Leader
Kia ora, I grew up in Levin, and went to Taitoko school and Waiopehu college. My beautiful wife and I share our life with our two children and two dogs. I was a saw doctor for 16 years before doing my Bachelor of Teaching in ECE, which turned out to be one of the best decisions I've ever made.
Bachelor of Teaching (ECE)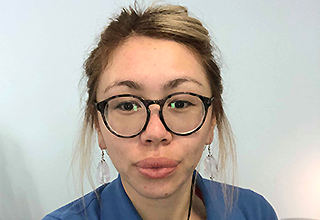 Oakley Tahiwi-MacMillan, Teacher
Kia Ora, I initially started my career in education at primary level but found my passion lies in early childhood education and am currently looking into graduate courses to gain more depth in the early childhood sector. I am a young woman who is passionate about helping little people figure out their world and navigate through their day to day activities.
Bachelor of Bilingual Education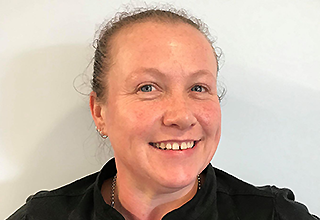 Laureen Jones, Centre Cook
I'm a multi-disciplinary artist and cook who is passionate about food and creativity. I've worked within the food industry for 28 years and I'm a self-proclaimed crazy cat lady. I grew up in Otaki but lived and worked many places between Auckland and Fox Glacier before returning to look after my retired mum in Otaki six years ago. I've been with the centre for just over four years.
Advanced food safety, basic first aid, allergies & intolerance, world fire equipment handling, Ecolab chemical awareness and safety, Whitireia Polytechnic hotel and catering operations, NZQA professional restaurant service, NZQA restaurant service, NZQA food safety, HETANZ practical certificate food & nutrition, healthy heart induction, Bachelor of Applied Arts, Certificate in Mastercraft.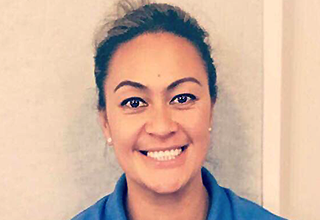 Naomi Tovo, Head Teacher
I'm full Tongan living in Levin with my three children. I started working at the centre two years ago and recently became the head teacher of the Infants Class. I am passionate about working with infants because of the attachments I form and the relationships I build with the babies and their families. Relationships are important to me because of my own Tongan family. In my spare time I participate in activities that support my Tongan community. I am the youth leader for my Church youth group and my hobbies are indoor netball and keeping fit.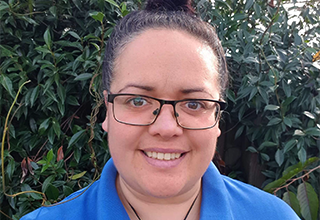 Sheena Williams, Teacher
Ko Sheena Williams ahau                                
No Whanga Nui a Tara ahau
Ēngari kei te noho ahau i Taitoko inaianei
He kaimahi ahau I Learning Adventures Levin
Ko au te kaiako
He tauira ahau o Te Rito Maioha
I taku wā whakata e takaro netipaoro
me te poiuka me kia noho tahi au ki toku whanau hoki.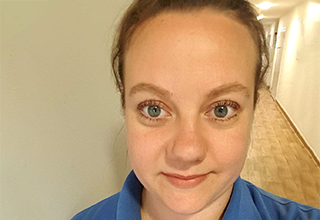 Makayla Atwood, Teacher
Hi, my name is Makayla and I am an early childhood teacher. I live at Waitarere Beach with my fiancé Dylan, daughter Layla and our dog Jace. The opportunity to work at this centre arose and my passion is building relationships with tamariki and getting to know their families. I like to keep things organised but enjoy being arty without being good at art. In my spare time I like being social. Drifting is a huge part of my interests outside of work along with spending time in the company of good friends and family.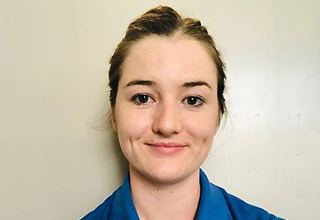 Danielle Purcell, Teacher Paua Room
Hi, I'm Danielle and I'm an early childhood teacher at Learning Adventures Levin. I have worked here for nearly two years, starting as a reliever. Now I'm a Kaiako in the Paua Room and enjoy working with parents to learn the cues and routines of our littlest people in the centre. I live at Waitarere Beach with my partner and 18 month old son.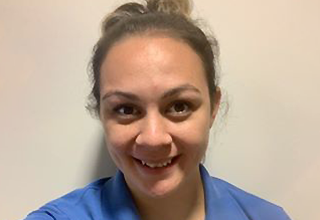 Savanah Taylor, Reliever
Kia ora, my name is Savanah and I'm a reliever with an ECE certificate. I am a student at Te Rito Maioha currently studying towards my first year of my degree. I am a mother to Kohen Croot. Out of work I like to spend quality time with my family as well as play sports and try to keep fit.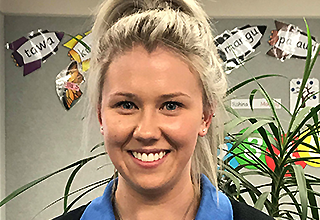 Natalie Graves, Teacher
Hi, my name is Natalie and my role is an early childhood teacher here at Learning Adventures Levin. I have worked here for over a year having previously worked at a local out of school care programme. I enjoy working with children because they bring such a different perspective to the way they see life. No two days are the same and that's what I enjoy most about working with kids. In my spare time I enjoy catching up with family and friends but more importantly I love spending time with my partner, two young sons and our dog Boss.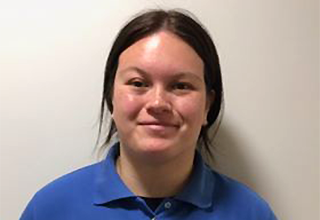 Maia Kuiti, Reliever
Kia ora my name is Maia. I'm fresh out of Ōtaki College and have just started as the new relieving teacher at Learning Adventures Levin. I look forward to enjoying my time here. Ngā mihi.