Learning Adventures Levin is a welcoming and inclusive early childhood centre offering high quality care and education in an environment that is vibrant and inspiring. Purpose built, with four separate rooms catering for each age and stage, we provide rich and engaging educational experiences for all tamariki. Our passionate and qualified teaching team will work closely with you to help your little one unlock their own unique potential. They'll develop confidence, independence and self-help skills with plentiful opportunities for play and fun. Our strong sense of biculturalism, close relationships with whanau, and community focused practices help make our centre a second home for many local families.
At Learning Adventures Levin, we care for your tamariki as if they were our own. Come join our family. Call us today to arrange your visit.
Centre Hours:
Monday to Friday: 7:00 am – 6:00 pm
Closed Saturday, Sunday & public holidays
Ages Catered For:
0 - 5 years
The greatest thing that i can say about Learning Adventures Katikati is that both of my daughters wake up every morning excited to go to "school" as we call it. They both love their teachers, friends and the environment they get to spend their day in. We notice nearly every day that our girls have learnt something new - a new letter, a word, a fact, a skill or a song.
They are both more socially active also. The teachers are always very welcoming and available to speak to if i have any concerns or want to float an idea past them. Deciding to put our girls into Learning Adventures Katikati was the best decision we have made for children to benefit their learning and social interactions with other children.
I chose Learning Adventures Katikati because of the wonderful feedback and reputation they have. They haven't disappointed! I now travel from out of town just to bring my kids there because of how much we are all happy with the beautiful environment Leigh and Stormie and their team have created.
What's On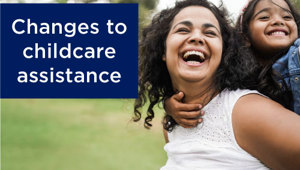 Effective 1 April 2023, more people will be eligible for subsidy and the hourly subsidy rates will increase.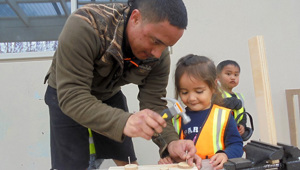 Nails, hammers and protective head gear are par for the course on a building site, but now at Learning Adventures Levin, you can find all this and more.