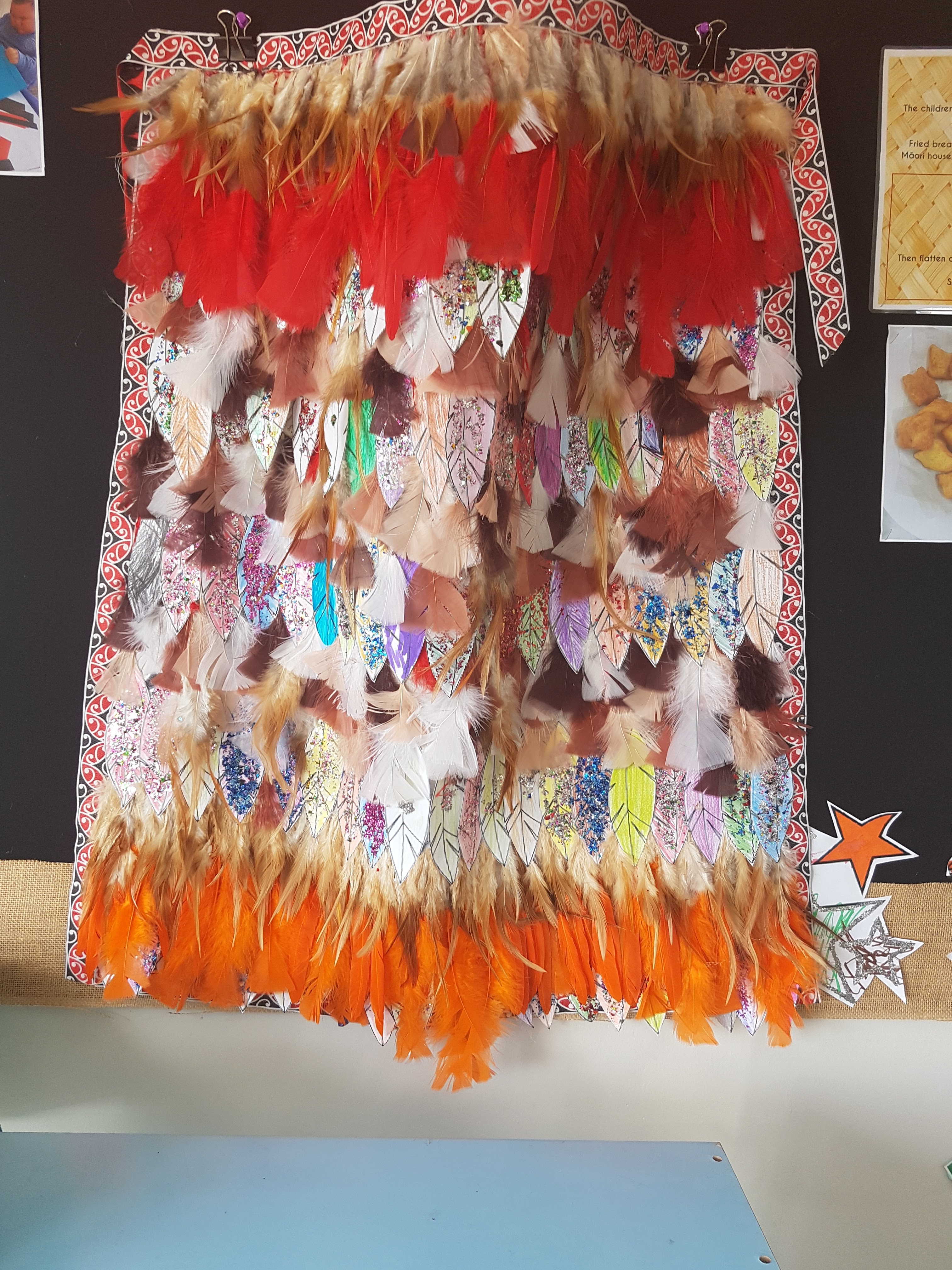 As part of our Matariki celebration we decided to make a special centre Korowai. This special project took us three weeks to complete and the children enjoyed helping to put it together bit by bit each day. The korowai is made from paper feathers that everyone contributed to, everyone coloured, painted and glittered some feathers to add to the cloak. We also used red, orange and natural feathers on our cloak.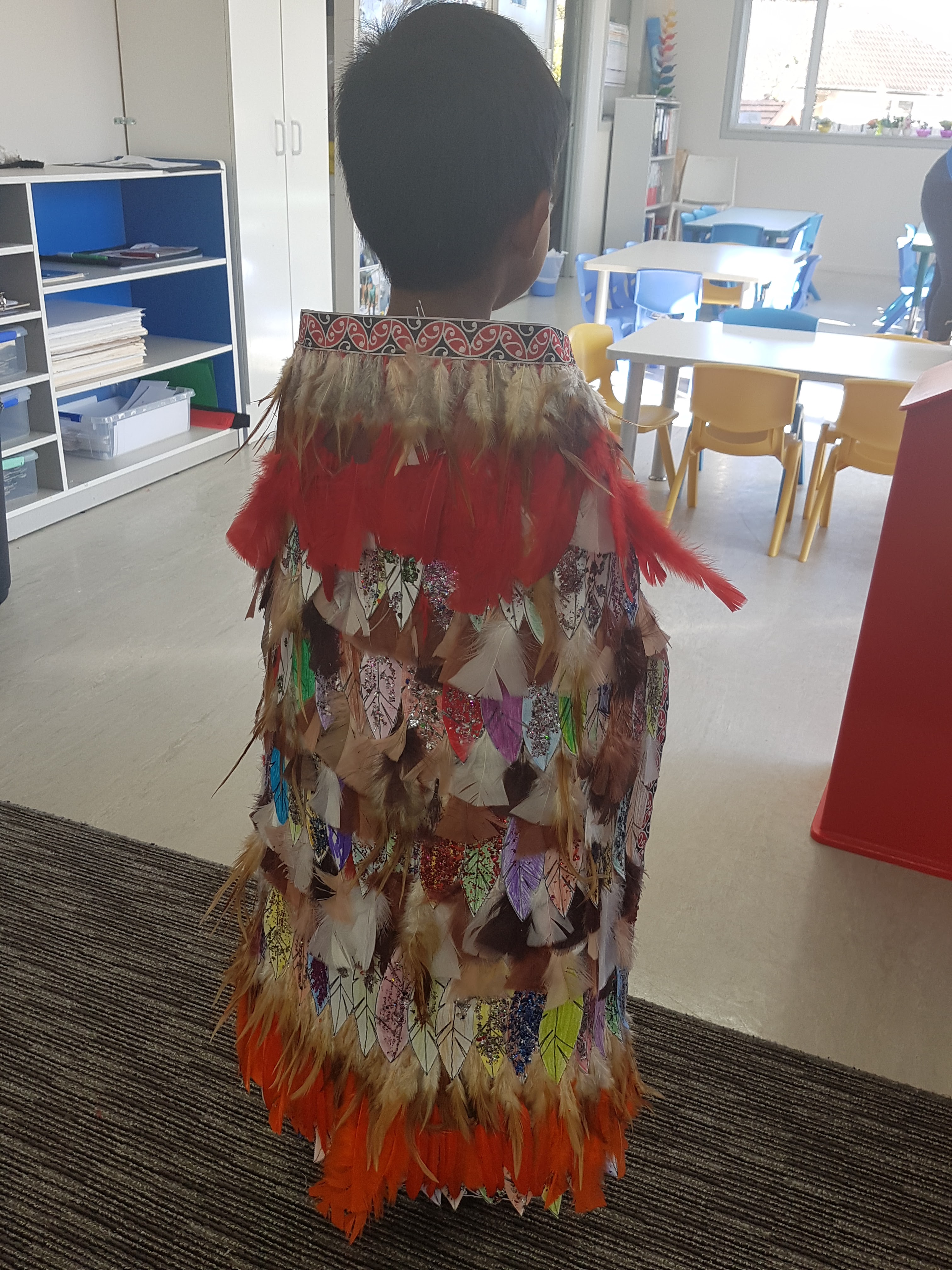 The Korowai is a traditional woven Maori cloak. The Korowai is worn as mantle of prestige and honour. The name Korowai is symbolic of leadership, and includes the obligation to care for the people and environment. 
At Learning Adventures Mangere East (previously, A1 Kids), children will celebrate their birthdays and happy last days by wearing the transitional Korowai. By wearing the cloak, we share with them the responsibility of respect, guardianship in the learning for and caring for each other and the environment.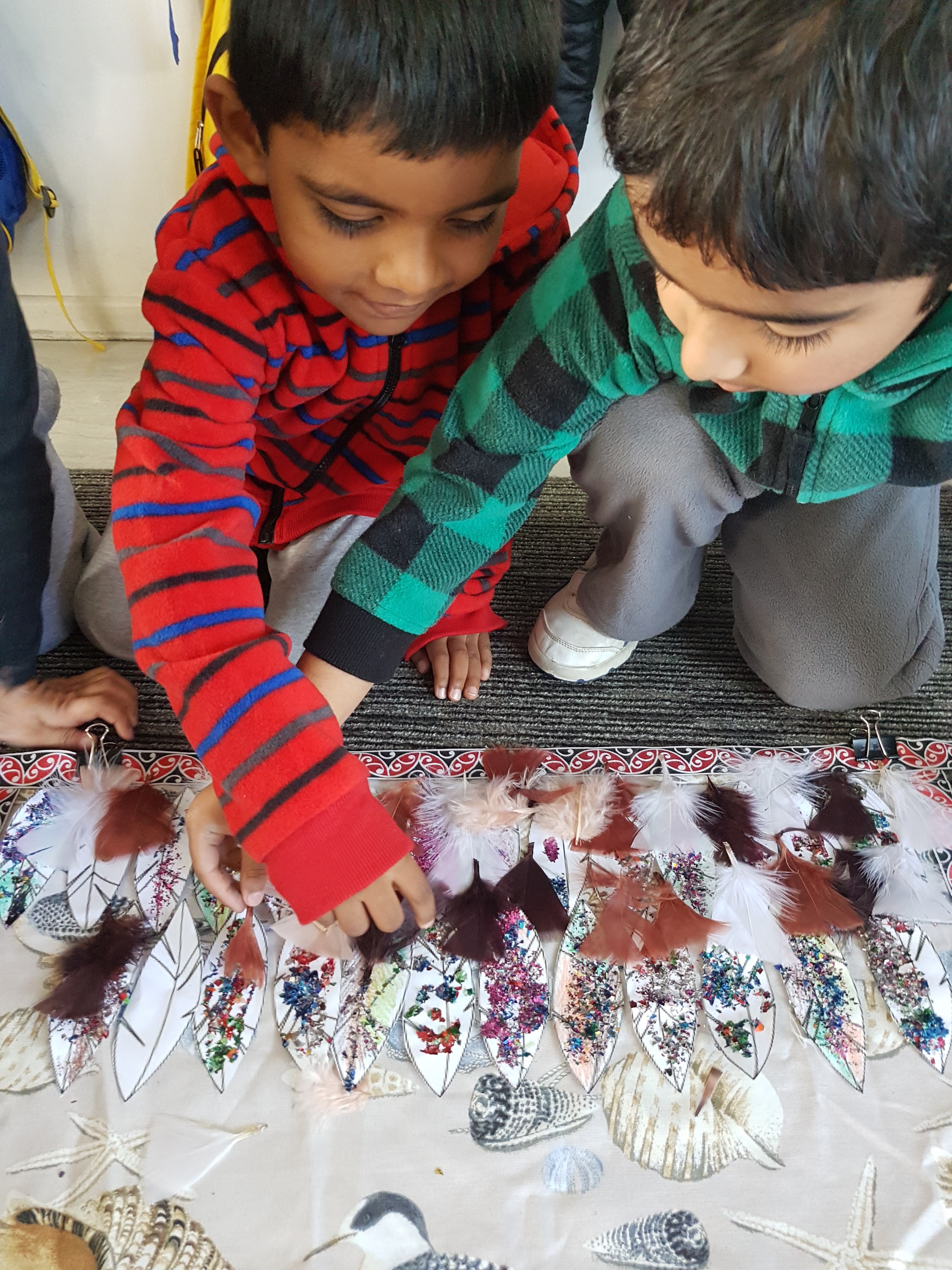 )