Supporting Our Furry Friends
Children at Learning Adventures Rosedale hit the pavements to support animals in need last week, as part of New Zealand's annual SPCA cupcake day.
"One of our amazing mums baked cupcakes for us to sell to raise much needed funds for the SPC A, and then our preschoolers took a nice walk around our local businesses to sell them all," said centre manager Elsje Van Heerden.
As well as being a fun outing for the children, it was a great way for them to build empathy and compassion and connect with their local community.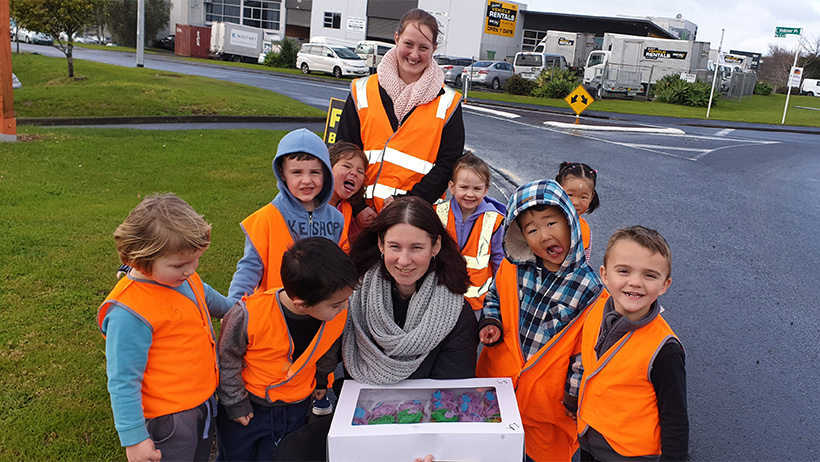 )