Why are there trees in the Kiwi room?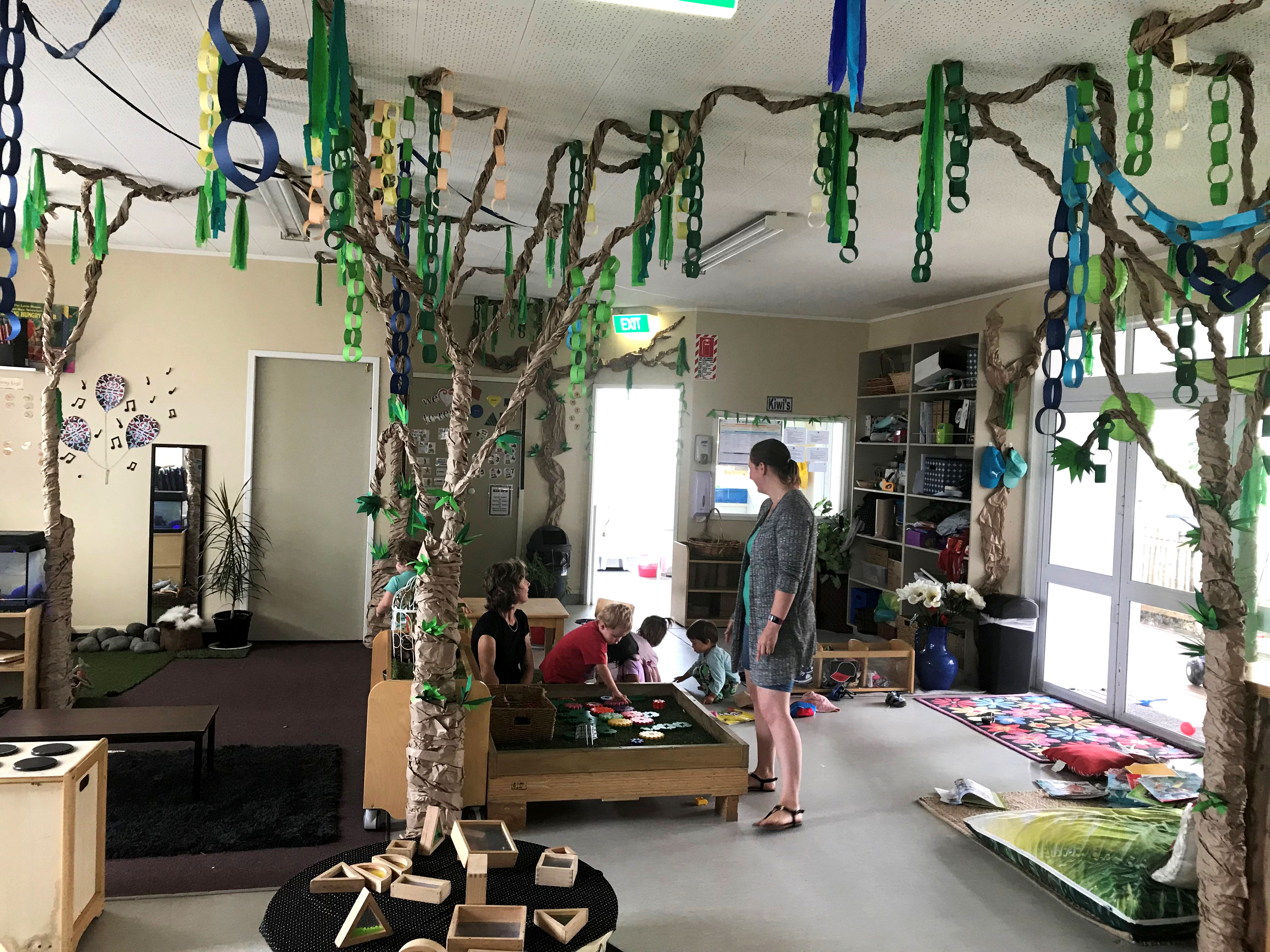 We are creating an inviting, soothing and natural space which brings the outside in; it is coming into winter we will be starting to spend more time inside as it gets colder and it begins to rain more. We felt that it was important to create an environment that links with our philosophy inspired by the Reggio Emila Philosophy and Rie, and also making sure that it aligned with the New Zealand Curriculum Te Whaariki. We noticed a few months ago that there was a common sustained interest of animals among the children, this is what initially sparked our idea to create our jungle. Through doing this we are encouraging children to use their imaginations, feel safe & secure and independently learn and develop at their own pace. 
So why don't you come visit and check out our amazing jungle!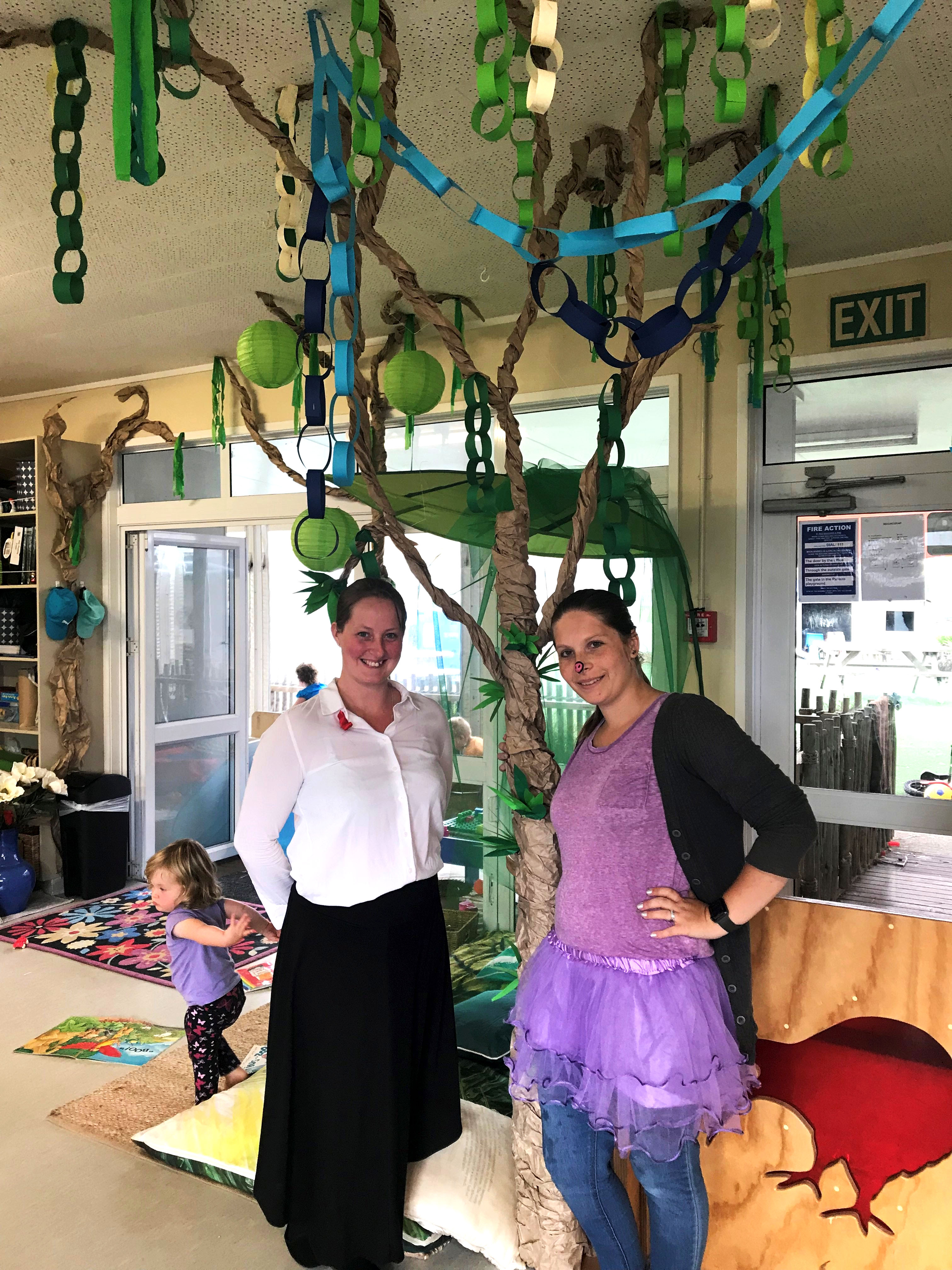 )