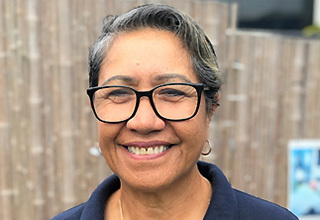 Anne Valeli, Centre Manager
How long have you been involved in early childhood?
I've been teaching for over 20 years – in fact I've taught children that are now teachers themselves! We plant the seeds that get children ready for the next phase of their learning journey – going off to primary school. We give them confidence and build their capabilities, so they are able to conquer this world and be proud of who they are.
What do you love most about what you do?
I love coming to work and seeing all the smiles on the children's faces. They know me and trust me which makes me feel happy.
What is your favourite time of the year at the centre, and why?
There's no particular time of the year that I enjoy most – I love it all!  We always have a reason to celebrate at our centre that makes our time special.
What is your ECE philosophy?
Children come here and it's their place to learn and grow without interruptions and we are here to guide them and lead them.
Diploma in Teaching - ECE
more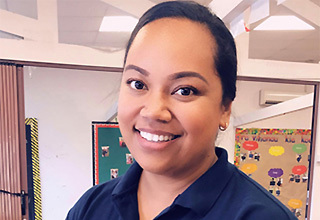 Emalata Scott-Pritchard, Fantail Team Leader and Assistant Manager
Malo e lelei, my name is Emalata and I am Tongan. I have two gorgeous girls named Faith and Peyton. I come from a typical big Tongan family and I was fortunate enough to follow other family members into a career in education. My late grandfather was a teacher, my late aunt was a teacher, my mum is a teacher and now, my sister and I are both teachers. I have eight years of experience within ECE, and still counting! I love being a teacher and enjoy the fact that I am always learning alongside our tamariki. I have an open door policy, so please haere mai and let's chat about the future of your child.
Bachelor of Teaching - ECE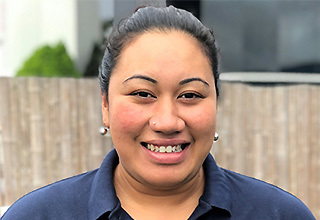 Joyita Crichton, Pukeko Team Leader
Talofa lava, Kia ora and greetings,
My name is Joyita. I am Samoan and come from a not-so-little Samoan family. I have been working in the ECE sector for six years, and in this time,  I've gained my bachelor's degree. I am very passionate about our tamariki. I love that I can be a person in their lives who recognises their potential for learning and helps them nurture and develop that learning. If you have any questions, or would like to have a chat about anything, I am always available.
God bless, Fa'afetai Lava.
Bachelor of Teaching - ECE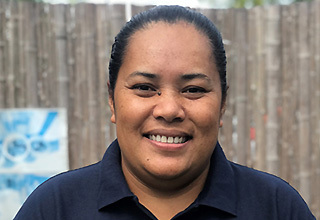 Lupe Nonumalo Leti, Kiwi Team Leader
Talofa, my name is Lupe, and I am a Samoan mother of four children. The most important things in my life are religious beliefs and moral values. I am a caring and kind-hearted human being. I graduated with my bachelor's degree in 2015.  I believe that as an early childhood educator I am responsible for providing infants, toddlers and young children with positive learning experiences. All children are unique in their own way and I believe it is our responsibility to support, help and encourage them through their learning, and also give them opportunities that meet their individual needs and fit their abilities. My door is always open.
Bachelor of Teaching - ECE