Nestled in the heart of the semi-rural village of Ashhurst, we are a small and welcoming early childhood centre of the highest quality.  Our team of passionate, dedicated Kaiako will work closely with your child to unlock their potential, planting the seeds for a lifelong love of learning and setting them up for a bright future.
Well resourced, with large, engaging spaces and an inspiring curriculum, Learning Adventures Ashhurst is a home away from home – a haven where your child can have fun, learn and grow.
Give your child the greatest start.  Contact us today at Learning Adventures Ashhurst.
Centre Hours:
Monday to Friday: 7:30 am - 5:30 pm
Closed Saturday, Sunday & public holidays 
Ages Catered For:
3 months – 5 years
My son has absolutely thrived since he has been attending Learning Adventures Ashhurst.
The team have helped him develop independence and physical growth by allowing him to learn how to climb, allowing him to do things on his own in his own time, making sure he has good hygiene by washing his hands before kai, cleaning himself up afterwards and putting his belongings away. I am a helicopter parent and tend to do a lot for my son, so seeing him develop while i'm away is a absolute delight!
The staff and the atmosphere at Learning Adventures Ashhurst made me feel very reassured that he was in a safe environment. I am so happy my son attends Learning Adventures, its a safe, fun and well educated ECE. 
I feel so thankful to have found a local daycare with such a caring team. The attitude of "what works for your child - that's what we will do" makes for such personalised care, and that has played a big part in settling my baby in to the centre with ease. I would recommend Learning Adventures Ashhurst without hesitation.
What's On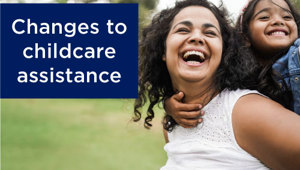 Effective 1 April 2023, more people will be eligible for subsidy and the hourly subsidy rates will increase.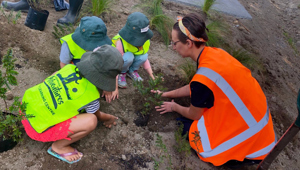 We were invited to help plant the entrance way to Ashhurst that will welcome visitors and provide a sense of place for those who call the villages home.