Our Story
We are a busy and nurturing centre in Ashhurst, near Palmerston North that works closely with our multicultural community to deliver the best possible care to our tamariki aged between 0-5 years.
Our aim is to have happy little learners who achieve their learning potential!
ERO Report
The Education Review Office (ERO) is the New Zealand government department that evaluates and reports on the education and care of students in schools and early childhood services. ERO's reports are used by parents, teachers, early childhood education managers, school principals and trustees, and by government policy makers.
Early childhood services are reviewed on average once every three years. Reviews will be more frequent where the performance of a school or centre is poor and there are risks to the education and safety of the students, or less frequent where a school has a stable reporting history and demonstrates good self-review processes and use of its assessment information.
You can read our centre's ERO review here.
Centre Information
Centre Hours:
Monday – Friday 7:30 am - 5:30 pm
Saturday, Sunday & Public Holiday Closed
Ages Catered For:
3 Months – 5 Years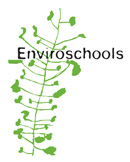 We are proud to be part of the Enviroschools Programme
Find out more