Our Story
Kia Ora and welcome to Learning Adventures Flaxmere, we are a community based centre that has been educating the tamariki of Flaxmere since we opened in 2012. Our lovely centre benefits from a large outdoor area that includes a bike track, water feature and swing area.  Our environment provides challenges to support children in their holistic development. We have open spaces for tamariki to explore within their environment. We provide structure and routine throughout the day and we encourage free play and Tuakana/teina learning occurs regularly.
We provide healthy and nutritious food for children throughout the day. Our strong belief is to meet the children's needs and wellbeing so; they are able to learn to their full potential. We are dedicated about providing quality education and care for our tamariki. We focus our planning on each child's strengths and interests. We use praise, positive language and role modelling to support our children with their journey of learning.
Once a term, we hold parent/teacher interviews at the centre and each month we have a whanau event.  This provides an opportunity for parents and teachers to share kai and to talk about their child's learning and development. We value parent's input into our programme and we talk with parents about their goals and aspirations for their child regularly. Our dedicated teaching team support children to learn life skills while supporting their strengths, interests and capabilities.
We observe children's learning and development using a range of observation techniques that we collect in a story format for the parents. Each child has a profile book which we keep regularly updated and easily accessible as they contain a wide range of information on each child. We also use an online programme called Storypark. This is another tool where parents can view their child's stories online.
ERO Report
The Education Review Office (ERO) is the New Zealand government department that evaluates and reports on the education and care of students in schools and early childhood services. ERO's reports are used by parents, teachers, early childhood education managers, school principals and trustees, and by government policy makers.
Early childhood services are reviewed on average once every three years. Reviews will be more frequent where the performance of a school or centre is poor and there are risks to the education and safety of the students, or less frequent where a school has a stable reporting history and demonstrates good self-review processes and use of its assessment information.
You can read our centre's ERO review here.
Centre Information
Centre Hours:
Monday – Friday 7:45 am - 5:15 pm
Saturday, Sunday & Public Holiday Closed
Ages Catered For:
2 – 5 Years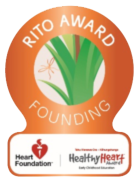 We love EVERYTHING about Learning Adventure. The services, the teachers and drivers wouldn't change a thing

My child's learning and confidence is increasing and she is always happy when returning home. We love it very much

Can't ask for any better service with transport and support. Centre is doing great with working with my boys. Very happy