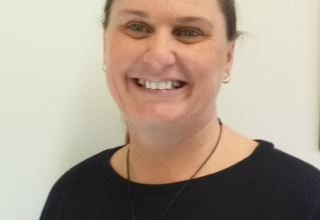 Hayley Parker, Centre Manager
What inspired you to become an early childhood teacher?
I have four beautiful children of my own and love to make a difference in children's lives.
How long have you been working in this sector?
20 years.
What do you love most about what you do?
Watching the children grow and develop and when they achieve something I love that sense of joy that they have.
What are three things that make your centre special?
Learning Adventures Flaxmere is homely, embracing and respectful.
What is your favourite time of the year at the centre, and why?
Christmas because we have a Christmas party at the park and also do a Christmas concert with a pot luck meal with the families. It is a magical time of the year and to be able to make it extra special for the children and their families means a lot. Seeing the children's faces light up when Santa arrives is so heart-warming!
What is your personal ECE philosophy?
I believe in making strong connections with families and whanau to enhance children's learning. I also believe that children can teach us as much as we can teach them.
Diploma of Teaching
more