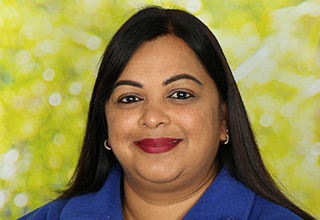 Harshika Narayan, Complex Manager
What inspired you to become an early childhood teacher?
When I fell pregnant, I decided to do a degree in ECE because I wanted to learn everything I could about children to help me with motherhood. I fell in love with the programme and decided to become an ECE teacher. That was 13 years ago!
What do you love most about what you do?
Meeting the new children and learning from them each day and seeing them learn. It's a two way street – we learn from each other.
What makes Learning Adventures Takanini so special?
We have a big stable team, a welcoming environment and we are an accepting/non-judgemental safe place for the children to come.
What is your favourite time of the year at the centre?
Christmas time! Everybody is excited to celebrate the festive season and the mood is very uplifting.  Everybody is happy.
What is your personal ECE philosophy?
I believe everyone is unique and they bring their own special personality to the centre and we all work together to celebrate and develop that uniqueness.
Bachelor of ECE