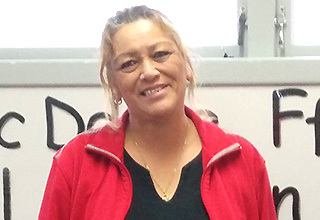 Virginia Eruera, Centre Manager
What inspired you to become an early childhood teacher?
I've been working in this sector for 15 years now and I love watching the children learning and developing as individuals. Seeing that light go on when they discover something new when they're exploring at our centres is just amazing to see.
What do you love most about what you do?
No two days are ever the same; every day is filled with new exciting things to teach and also to learn.  I love building relationships with the tamariki and whanau and being able to share with them the development/growth of their little one.
What are three things that make your centre special?
We are homely, community based and multicultural.
What is your favourite time of the year at the centre, and why?
My favourite time of year is the beginning of the year. This is because we all get a new start, it's the time to start planning what's ahead for the year and getting excited for what's to come.
What is your personal ECE philosophy?
I believe if children have great experiences in their early years in terms of learning and growing, they will succeed, and if we help guide that process, we can make a real difference. My philosophy is that if we provide opportunities to explore and develop a child's sense of individuality and a sense of who they are, we set these children up on an amazing learning path in life.
Bachelor of Education - ECE
more