Matariki Celebrations at Learning Adventures Maraenui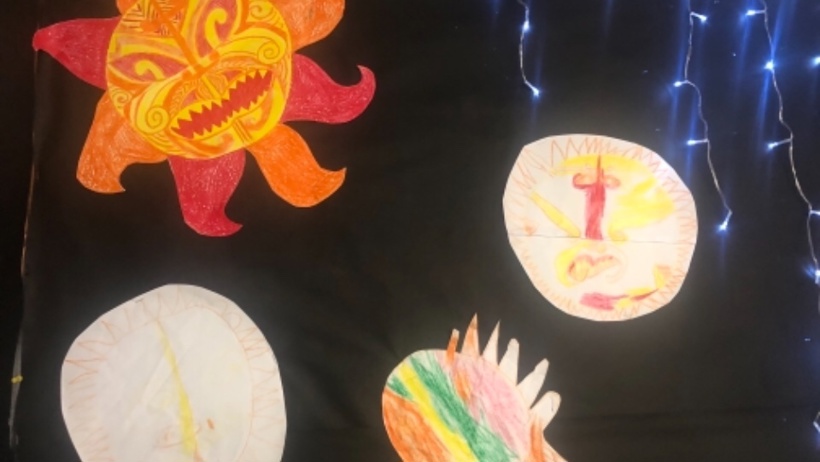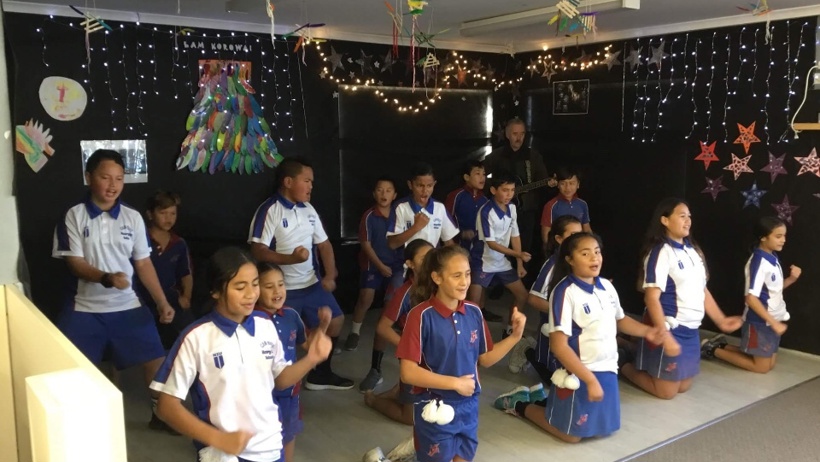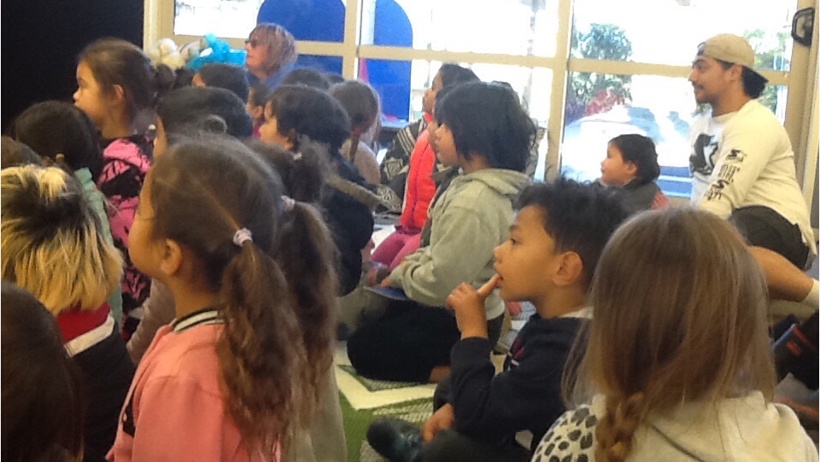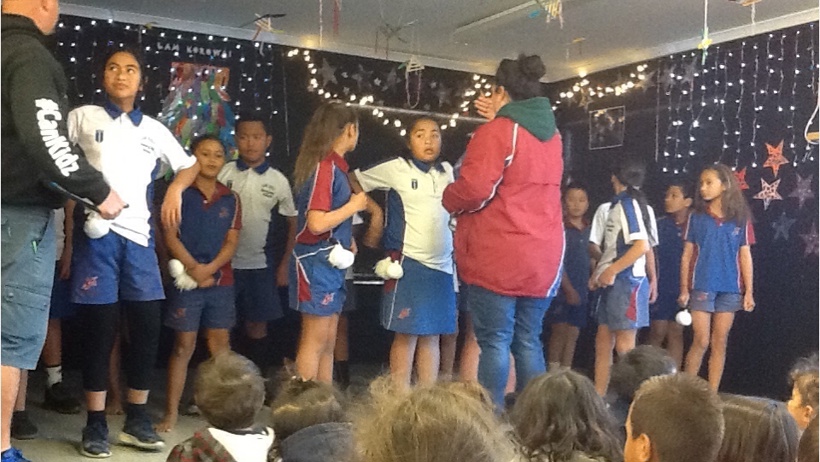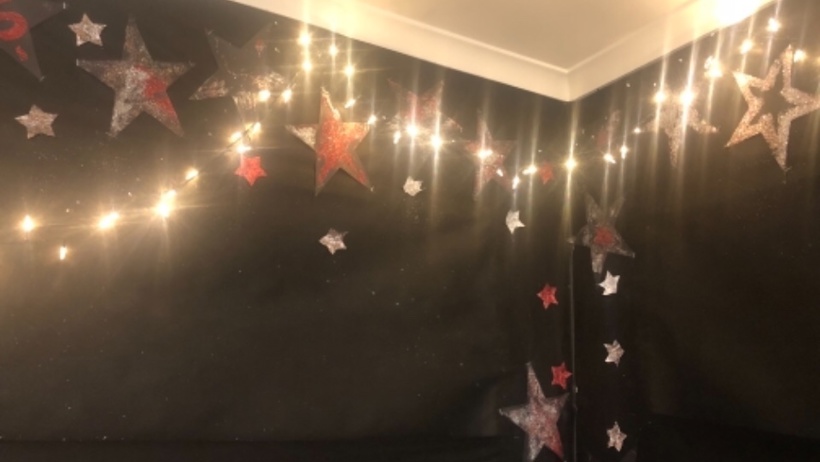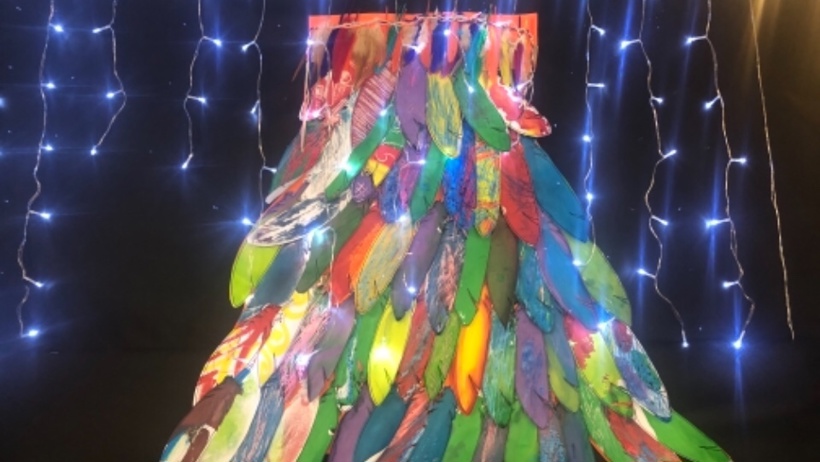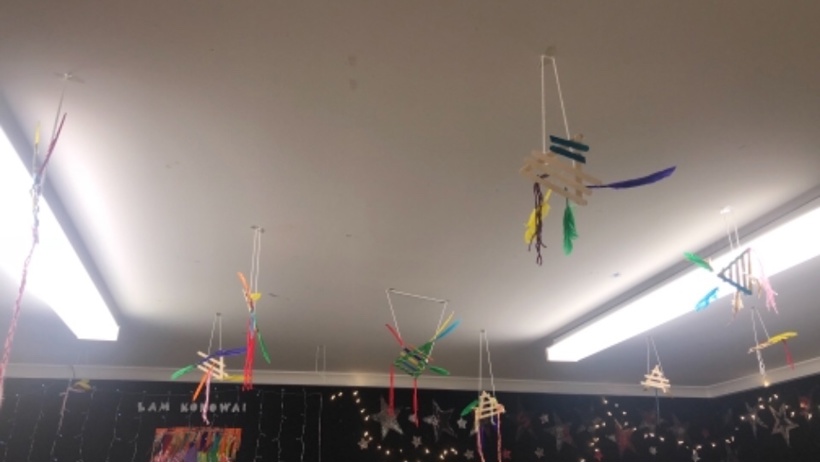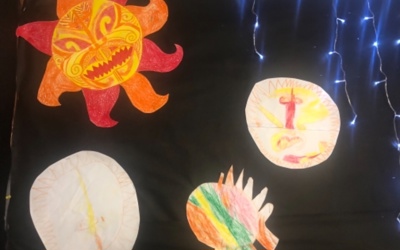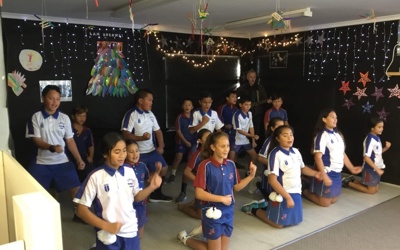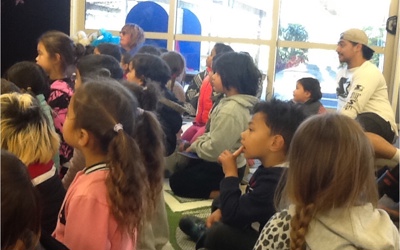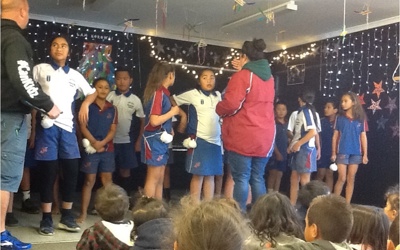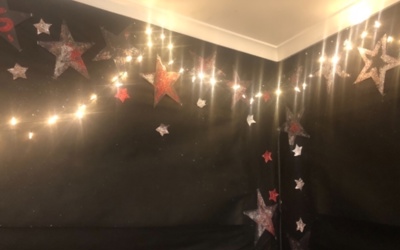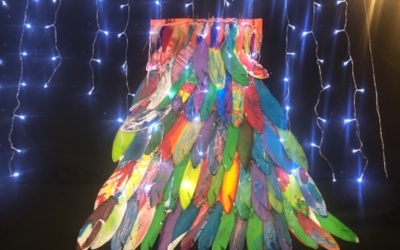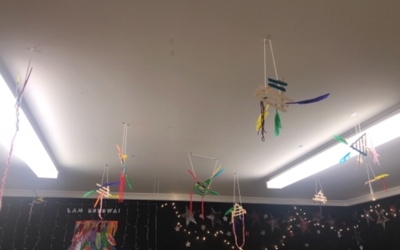 Wow! What an amazing time we had celebrating this year Matariki Māori New Year here at Learning Adventures Maraenui. Our week has been a busy one with the Learning Adventures team engaging in various learning experiences surrounding ngā tamariki with different ways Matariki can be celebrated. Julie made some unique popsicle stick whetu (stars) with wool which adorned our ceiling and admired from the entrance of our building leading the way to our Matariki room. Jessie made some glittery whetu as well which shone nicely amongst the fairy lights. Stacey made manu tukutuku kites a smaller version decorated with wool and feathers which hung proudly from the ceiling in our Matariki room. Stacey also supported our tamariki in collaborating together to draw and dye individual paper feathers which combined together formed an ataahua (beautiful) korowai (cloak) to proudly display on our Matariki wall. Throughout the week the teachers and myself taught the tamariki two Māori waiata about Matariki called 'Tirama tirama matariki' sung to the tune of Twinkle little star. And another Matariki waiata named Matariki sung in the tune and actions to the Makarena. Ngā tamariki did very well to learn these waiata. 
Whaea Piri made contact with Mr Williams the lead facilitator of Henry Hill Primary to see if Miss Morton, Mr Whitlow and Mr Isherwood could bring the senior kapa Haka group to perform their kapa Haka bracket for the tamariki as they enjoy their kapa haka. Thankfully they were able to come in specially to see us and perform, we were very privileged to welcome them and host them for their visit to Learning Adventures Maraenui for the first time. 
Our whānau were invited to come along and share in our Matariki celebration with us and it was so awesome to see many of our whānau arrive and share in our hākari together. We were spoilt for choice when it came to the delicious array of cultural kai. A pānui (newsletter) went out to our amazing whānau if people could bring in a plate resembling their culture or a culture they would like to acknowledge and honour for Matariki. The kai was stunning, the table was full, even our manuhiri Henry' Hill School came with kai to share as well. Now how's that for connecting with our community! Definitely a tribute to Māori values and tikanga (protocol) of whanaungatanga (a kinship and bond), aroha (love) and manaakitanga (support) shown here today from everyone involved in one way or another. It was a huge success! 
Henry Hill took to the stage and made their school proud of their kapa Haka performance and blew us all away. The mana and wehi shown from all of the students was felt through the wairua that filled the atmosphere. Ngā tamariki were fixated on the kapa Haka performance from beginning to end soaking up every second of it. Once they had finished Performing it was time for our tamariki to perform their Matariki waiata as our waiata tautoko (supporting song to visitors as a thank you gesture). Even though some were a little shy, everyone that stood up made everyone proud because you all gave it your very best! 
Thank you for coming together to share and celebrate Matariki with us Henry Hill school, our whānau and tamariki. Today was a day we will always remember and cherish for years.