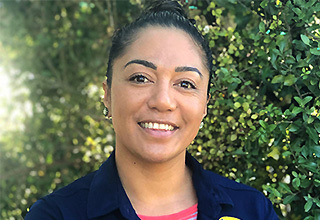 Teresa Heke, Centre Manager
What inspired you to become an early childhood teacher?
It was a natural decision for me to pursue a career in the early childhood profession. It's second nature to me to form a natural bond with young children. I consider myself very privileged to have the patience and passion to work with young children. My hope is that the children I work with grow to become very successful people and make positive contributions to society.
What do you love most about what you do?
Helping our future generation of Aotearoa to receive high quality education so they experience a great start to their promising future!
What are three things that make Learning Adventures Maraenui special?
Our dedication and commitment to Te Tiriti O Waitangi – Our Kaupapa underpins the values of Te Ao Maori. Our effort to ensure our local curriculum encompasses our wider community and relationships within it. Our centre has a whanau feel where everyone who enters feels welcomed and comfortable.
What is your favourite time of the year at the centre?
June because this is the Maori new year Matariki, a special time of the year that brings people within our learning community together to celebrate a meaningful event.
What is your ECE philosophy?
I am passionate about ensuring our tamariki reach their full potential. I pride myself in building strong relationships within our learning community so our children experience a responsive curriculum and environment that empowers them to be curious and inquisitive explorers. 
Diploma in Early Childhood Education
more