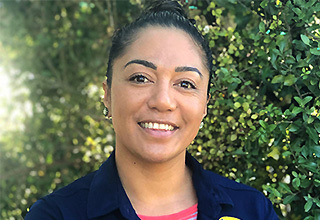 Teresa Heke, Centre Manager
What inspired you to become an early childhood teacher?
It was a natural decision for me to pursue a career in the early childhood profession. It's second nature to me to form a natural bond with young children. I consider myself very privileged to have the patience and passion to work with young children. My hope is that the children I work with grow to become very successful people and make positive contributions to society.
What do you love most about what you do?
Helping our future generation of Aotearoa to receive high quality education so they experience a great start to their promising future!
What are three things that make Learning Adventures Maraenui special?
Our dedication and commitment to Te Tiriti O Waitangi – Our Kaupapa underpins the values of Te Ao Maori. Our effort to ensure our local curriculum encompasses our wider community and relationships within it. Our centre has a whanau feel where everyone who enters feels welcomed and comfortable.
What is your favourite time of the year at the centre?
June because this is the Maori new year Matariki, a special time of the year that brings people within our learning community together to celebrate a meaningful event.
What is your ECE philosophy?
I am passionate about ensuring our tamariki reach their full potential. I pride myself in building strong relationships within our learning community so our children experience a responsive curriculum and environment that empowers them to be curious and inquisitive explorers. 
Diploma in Early Childhood Education
more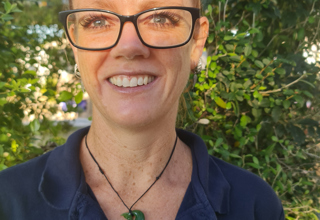 Blanche Berry, Teacher
Ko Blanche toku ingoa
My passion is working, growing and learning alongside tamariki and I have been blessed with this privilege for the past 25+ years.
I am married and have 3 amazing children of my own. My husband and I both share a passion for arts and creativity which filters down to our children alot of our whanau time is spent enjoying working on art projects.
My passion for art and creativity is also something which I enjoy sharing  with the tamariki in my care.
My husband and I also have a love for fitness and exercise we enjoy keeping active from running and biking to enjoying walking and the gym.
I look forward to getting to know tamariki and whanau and I'm excited to travel the new learning journey ahead at Learning Adventures Maraenui.
more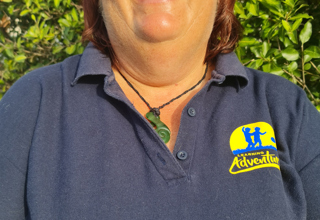 Julie Wardle, Teacher
Hi my name is Julie Wardle, or Julez if you prefer. I have worked in different sectors of ECE for over 20 years and have been at Learning Adventures for the last seven and a half  years and have loved every minute of it.  
I love being a partner in children's learning, discovering together with them and supporting them to achieve all they can be.
I love to read and listen to music. My partner and I also love to get out and try our have at fishing occasionally.