Sowing seedlings at the Maraenui Koha Shed with Learning Adventures Maraenui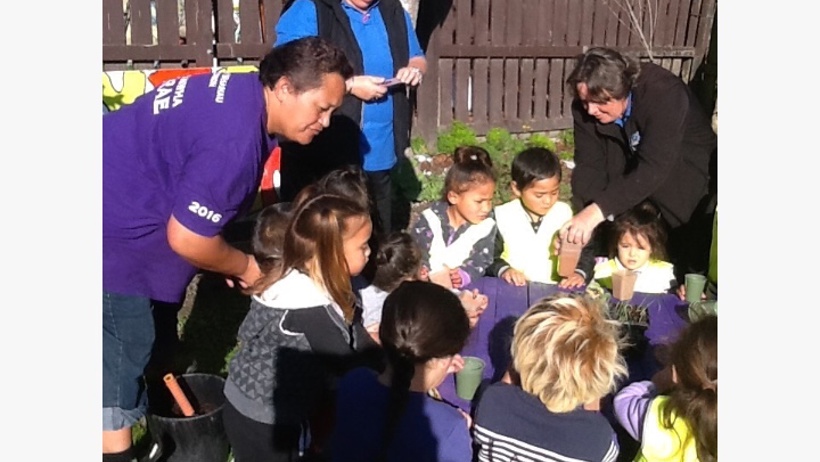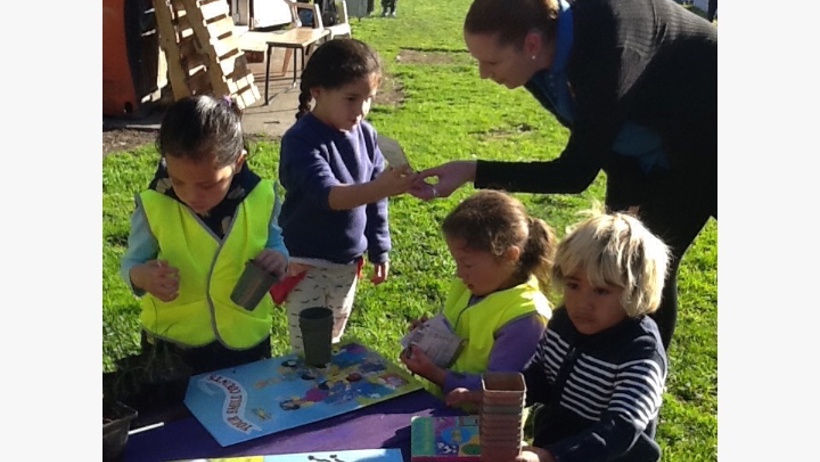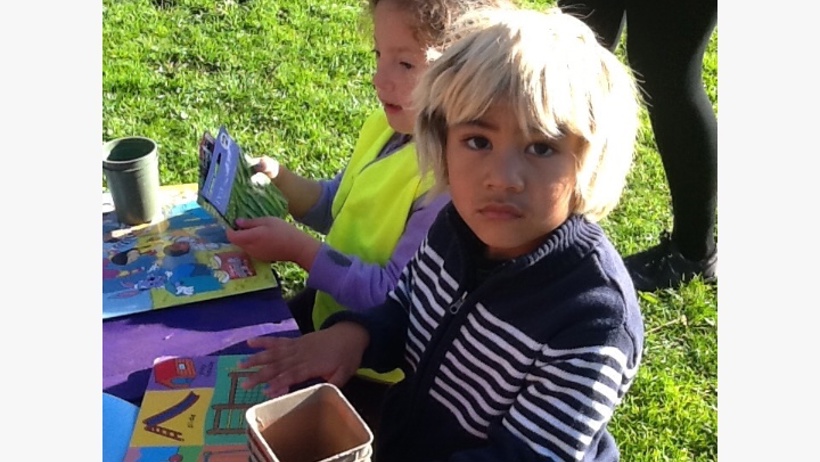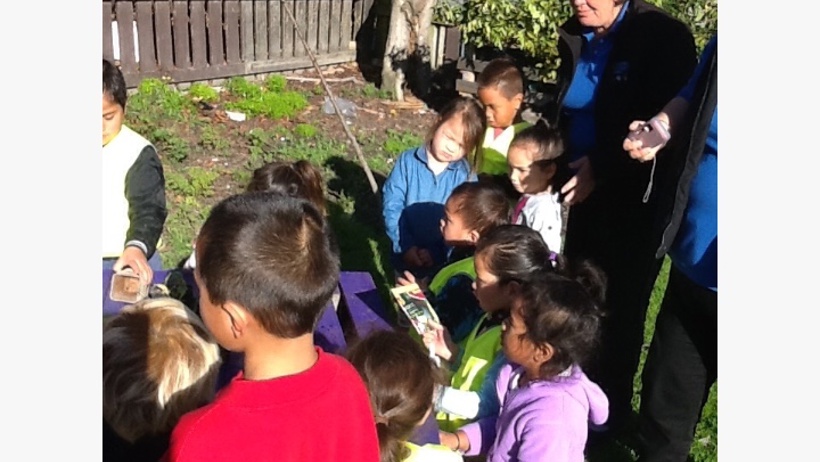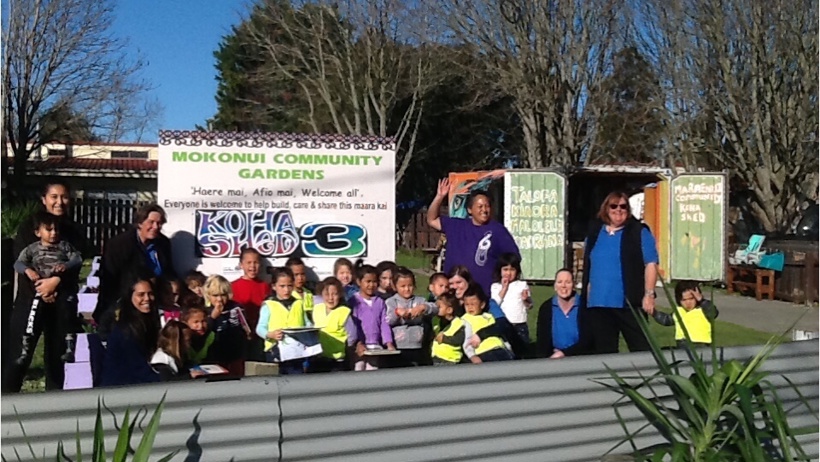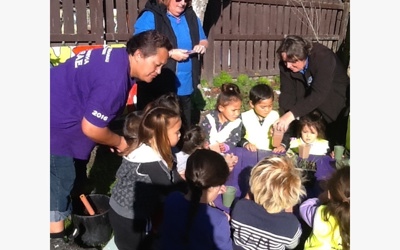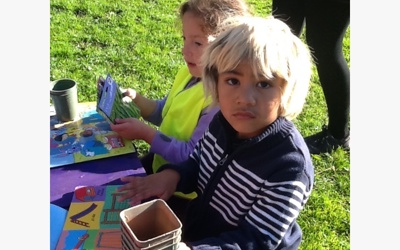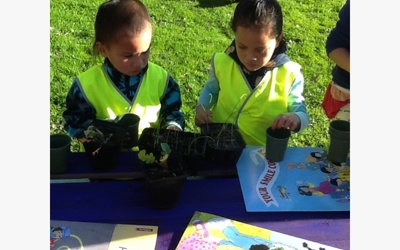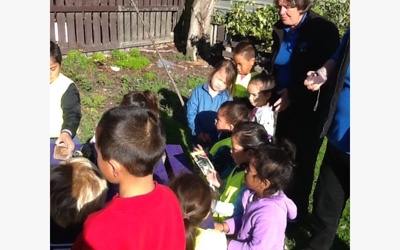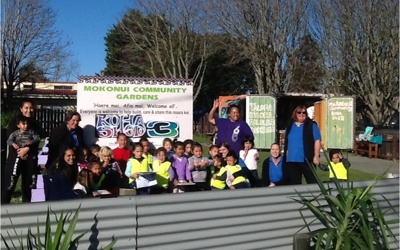 Here we are back at the koha shed again as we were invited back to join Whaea Belinda in sowing some vegetable seeds in preparation of spring. It's great that we are able to venture out into our local community of Maraenui and experience hands on learning experiences right here in our back yard.
Whaea Belinda has been working very hard at the Koha Shed on Longfellow Ave to create a Kidz Corner especially for the local tamariki of Maraenui. It is a place where any child in the community can come and play in a safe and friendly environment. Our tamariki loved this area, as soon as they saw the pop up tents and play houses they ran off to play! Once some much needed energy was released we all gathered at the table and waited patiently for Whaea Belinda to hand out the individual pots and fruit and vegetable seeds.
This was a very exciting learning experience, for some of the tamariki it was their very first time sowing their very own seed in a pot all for themselves to nurture and take care of. Some tamariki had broad bean seeds, some had corn, some also had peas and watermelon too. Wow what an abundant variety of vegetable and fruit seeds to sow and grow!
All of the tamariki demonstrated their amazing abilities to use their patience and wait politely for their turn to have some soil poured into their pot. While others waited patiently to receive their precious seed to sow. Here at Learning Adventures Maraenui we value using our manners and exhibiting these qualities when out and about within our community. We are super proud of the way you uphold great respect to Whaea Belinda and your peers koutou ma.
Once each and every child had planted their seed in their pot, they gave them a drink of water to begin the germinating process. Its amazing to think that the process the tamariki are participating in with sowing the seed, water it and nurturing it to grow goes hand n hand with how it is for themselves and their learning journey.
As a special treat Whaea Belinda popped into her home to bring the tamariki some cookies to enjoy for morning tea. Everyone appreciated this very much, thank you Whaea Belinda. Once they had a quick bite, some went off to investigate the garden beds. These community gardens are open for all in the community to help themselves to fresh produce. What an amazing initiative for our community!
Thank you Whaea Belinda for inviting us to be apart of the koha shed today, we know you are a busy person tending to your mahi every day and you still made time for us. We look forward to when the seeds germinate and begin to sprout and grow into a plant. So you can come into our home of Learning Adventures Maraenui to suport our tamariki to plant their fruit and vegetable plants into our garden beds. 
If any of our whanau have belongings they would like to pass on or declutter their home. Please consider gifting to the Maraenui koha shed. Whaea Belinda opens the doors Monday-Saturday from 9-4pm. She is so friendly and kind with the biggest loving heart. We look forward to our next return soon!