At Learning Adventures Te Puke we provide a nurturing, supportive and respectful environment where young children thrive. Our dynamic and responsive teachers love what they do and will help your little one tap into their own unique potential. Spacious and engaging, our natural eco-friendly environment invites exploration and adventure. Children follow their interests and drive their own learning, building the physical, social and emotional skills they need to navigate life's challenges.
Set your child up to become a successful, competent and capable learner. Enrol now at Learning Adventures Te Puke.
Centre Hours:
Monday to Friday: 7:30 am - 5:30 pm
Closed Saturday, Sunday & public holidays
Ages Catered For:
0 – 5 years
Thank you for everything you've taught Prisha from 6 months to now. The kind of care you all have provided is truly priceless, so on behalf of Prisha and her entire family, thank you to you all. We are so grateful for finding a daycare for our daughter, I would just like to say you're awesome! 
To all the wonderful teachers at Learning Adventures Te Puke. You all have been amazing in your own way. You have all blown me away with all your love and support you have given all my children during their time in your care. Not only have you looked after my children but you have also looked after me. 
What's On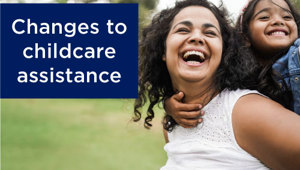 Effective 1 April 2023, more people will be eligible for subsidy and the hourly subsidy rates will increase.