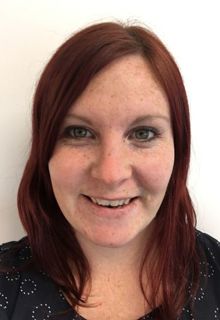 Rachael Bennett, Centre Manager
What inspired you to become an early childhood teacher?
I first discovered my passion for kids after working at Camp America when I was 18. I'm a strong advocate for what children need, striving to meet them at all times and always putting children first and making sure they are emotionally supported. I've been working in the early childhood sector for over a decade now.
What do you love most about what you do?
There's not just one specific thing…I love everything! I'm lucky in my role because half of my time is with the kids and the team on the floor teaching still. I love getting involved and spending time with the kids and building relationships with everyone.
What are three things that make your centre special?
Learning Adventures Henderson is fun, environmentally conscious, and messy - in a good way because it means they are learning!

What's your favourite time of the year at the centre?
I love the changeable weather in Spring -  sometimes you've got the cold and the rain, but other times you've got the sun and the beautiful weather. The children can interact with the season change and experience it first-hand in our environment as we have so many plants and trees that are affected by seasonal changes.
What is your personal ECE philosophy?
Putting the children first, all children matter, talk to the children with respect, use positive guidance.
Bachelor of Teaching - ECE
more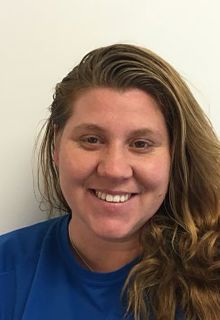 Hannah White, Head Teacher
Working with children is in my DNA and I'm lucky enough to have been raised by two teachers myself in the small town of Walton in Matamata. As a child I always dreamt of being a teacher like them and I completed my Bachelor in Teaching (Early childhood) in 2011 and am now also fully registered. My passion in teaching is being creative with the tamariki and inspiring their learning through fun and interesting experiences and environments on a daily basis, I love using nature as a tool and developing a natural link between home and centre life. I have taken on the Head teacher role in the under 4 year olds space recently and am enjoying working alongside and supporting the teachers and whanau in our centre and seeing each child grow and learn something different every day.
Alisha Mutch, Head Teacher, Preschool room
Tēnā koutou, my name is Alisha. I have a Bachelor of Education in Primary Teaching and I am currently doing a Graduate Diploma in Early Childhood. I have worked in both early childhood centres and primary schools in Auckland.
I found my passion for working in early childhood here at Learning Adventures, Henderson. I relish working in a collaborative environment supporting children's growth through creative, authentic experiences. I value the importance of the transition to school process and aspire to ensure each child has the smoothest transition possible. It is special being a part of each child's lives, encouraging them to express themselves, develop competence and become life-long learners.
Mā te huruhuru, ka rere te manu - without feathers, the bird cannot fly