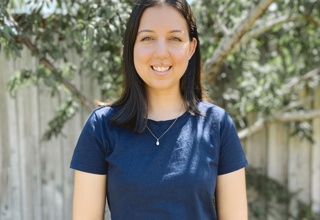 Alisha Mutch, Centre Manager
I found my passion for working in early childhood here at Learning Adventures, Henderson. I relish working in a collaborative environment supporting children's growth through creative, authentic experiences. I value the importance of the transition to school process and aspire to ensure each child has the smoothest transition possible. I enjoy using the arts as a medium for children to express themselves, connect with others, develop their cultural identity and their sense of mana (empowerment). I have a Bachelor of Education in Primary Teaching and a Graduate Diploma in Early Childhood. I have worked in both early childhood centres and primary schools in Auckland.
What do you love most about what you do?

Empowering the children and my team to reach their potential, feel inspired to be creative and bring their ideas to life.
What are three things that make your centre special?

The warm hearted and passionate teachers, the connections that we develop with our children and whānau and the way children's creations and mahi is scattered throughout our environment.

What's your favourite time of the year at the centre?

I love Autumn, when the colours in nature are vibrant, our fruit trees are fruiting and the weather isn't too hot or cold to explore all that our outdoor environments have to offer.

What is your personal ECE philosophy?

Creating an environment and atmosphere where all children feel a sense of belonging. I believe that it is my role as a teacher, to intentionally work alongside children through social interactions and experiences. I value teacher presence to connect with children, showing compassion and allowing each individual to express themselves creatively. My journey through the kaleidoscope of education stems from the collaborative relationships I establish with children, whānau and teachers.
more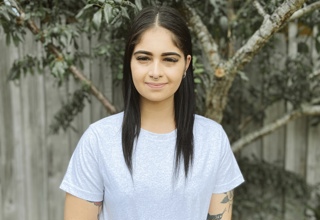 Amy Willey, Head Teacher, Kauri room (preschool)
I started my teaching journey here at Learning Adventures Henderson as a teaching student in 2017. The warm sense of belonging, importance placed on whānau and relationships as well the support and passion have given me such colourful growth opportunities. I value each childs uniqueness and enjoy watching them blossom through understanding them holistically and wholely. I carry with me my Maori heritage so close to my heart and love sharing this through visual art, waiata, stories and even out in the garden with papatūānuku. Something very special and that I truly cherish is being alongside these tamariki and watching the wander, joy and learning in every step they make.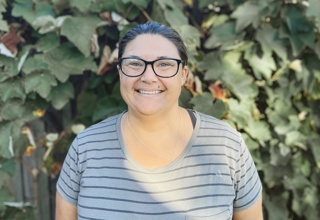 Angie Merrick, Head Teacher, Pohutukawa & Pūriri Room (infant & toddler)
I have been teaching in ECE for 10 years now and I am as passionate as ever about learning alongside tamariki. I love to build strong, reciprocal relationships with my community and I love sharing children's learning with their whānau.
I am passionate about younger tamariki, under 3 year old's. I love watching as they grow, develop and learn their milestones, have magic moments and become their own person. I am growing and developing my own personal relationship with Te Ao Māori, (the Māori way of being) and through this I am hoping to learn more about my whakapapa and bring my knowledge to share with my community.
Central to my teaching philosophy is, He aha te mea nui o te ao? He tangata, he tangata, he tangata! What is the most important thing in the world? It is the people, it is the people, it is the people!
more