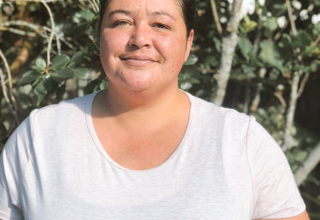 Shekinah Coulter , Head Teacher, Kauri room (preschool)
I have been teaching for 19 years and graduated back in 2004 with my Diploma of Teaching in ECE. I gained my full teaching registration in 2007. I have always been very passionate about teaching and love working with all age groups.


I love working with our preschool tamariki and their whanau to help develop and strengthen important learning dispositions such as independence, creativity, patience, perseverance, accepting and understanding of others, enjoying problem solving and resilience. But most of all to have fun and learn new things. Relationships with tamariki and their whanau are very important to me as a kaiako and I want every child to feel a sense of belonging and security and together we'll make it happen.
Our centre philosophy states that "Through the expression of manaakitanga we place importance on the relationships we develop with tamariki, whanau, kaiako and kaimahi. Through respect we encourage and nature tamariki interests and needs. We regularly seek whanau aspirations as a means to strengthen whanaungatanga, the foundation of learning and growth."
I look forward to meeting you and going on this awesome learning journey together.
more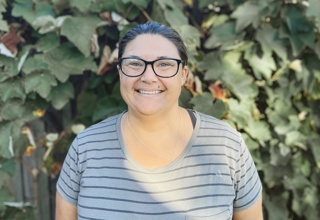 Angie Merrick, Head Teacher, Pohutukawa & Pūriri Room (infant & toddler)
I have been teaching in ECE for 10 years now and I am as passionate as ever about learning alongside tamariki. I love to build strong, reciprocal relationships with my community and I love sharing children's learning with their whānau.
I am passionate about younger tamariki, under 3 year old's. I love watching as they grow, develop and learn their milestones, have magic moments and become their own person. I am growing and developing my own personal relationship with Te Ao Māori, (the Māori way of being) and through this I am hoping to learn more about my whakapapa and bring my knowledge to share with my community.
Central to my teaching philosophy is, He aha te mea nui o te ao? He tangata, he tangata, he tangata! What is the most important thing in the world? It is the people, it is the people, it is the people!
more
Anita Wehipeihana, Centre Manager