In order to provide the highest quality and most age appropriate learning experiences to all our children, Learning Adventures Henderson caters for three different age groups - under 2s, 2 and 3 year olds, and preschoolers. Between 7:30 – 9:00 am, and 4:00 – 5:30 pm all age groups combine in the Pohutukawa Room, providing a great opportunity to develop and benefit from tuakana-teina relationships.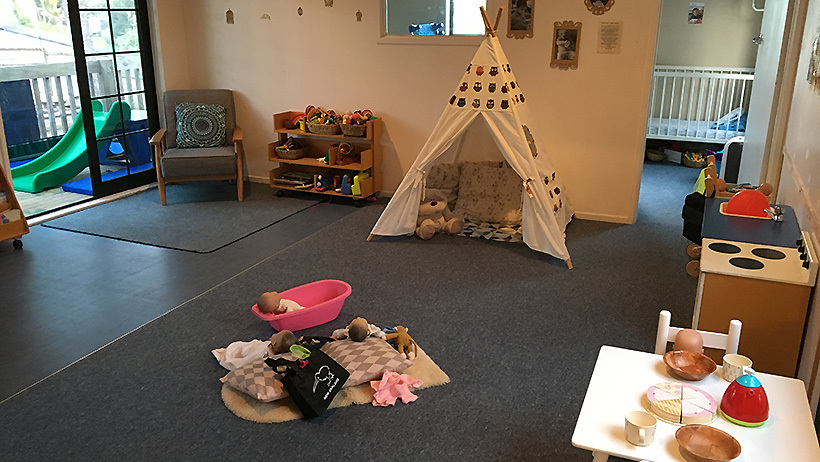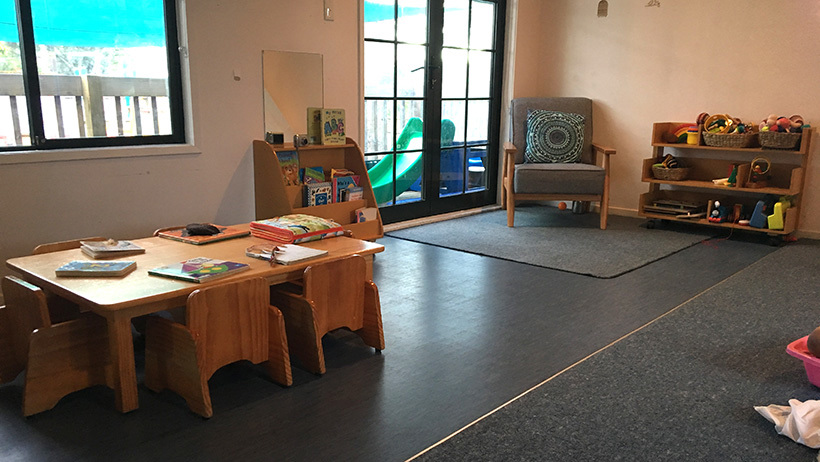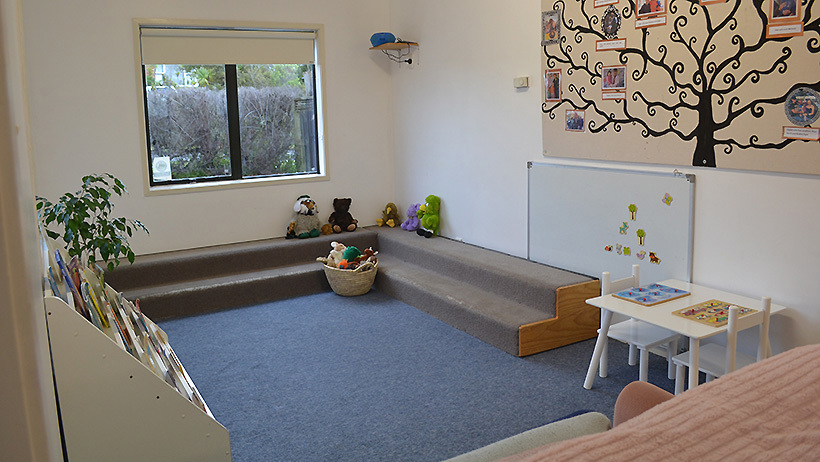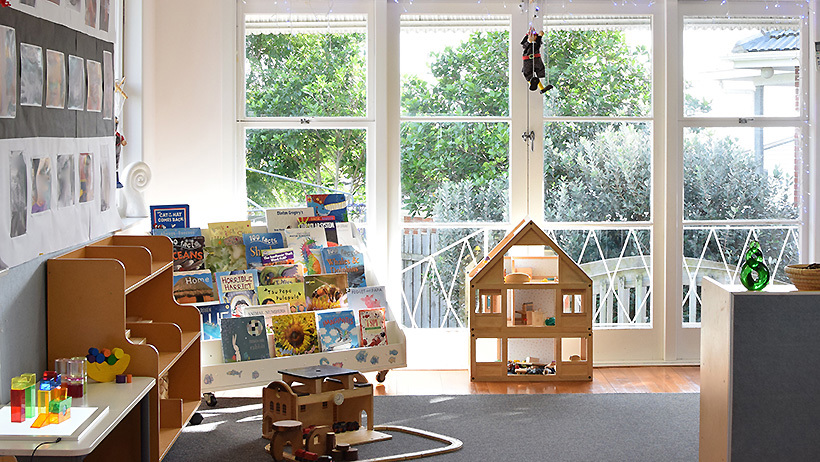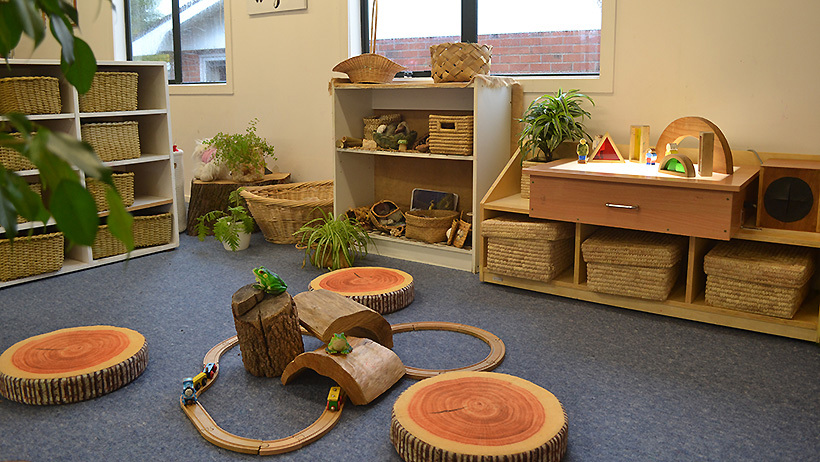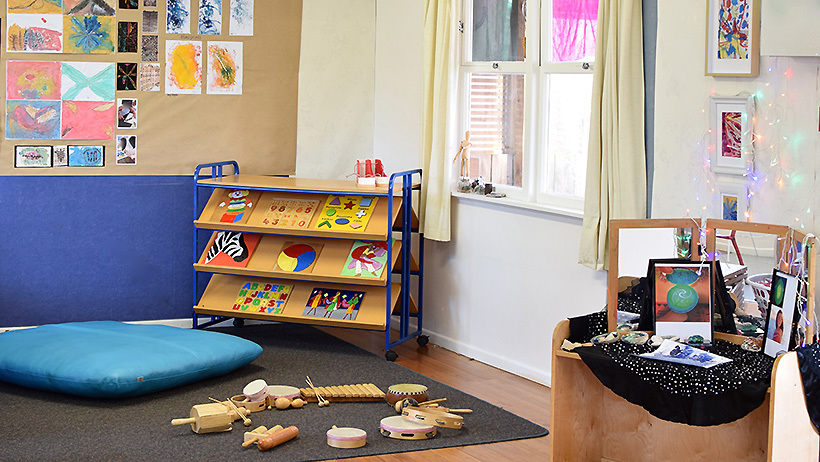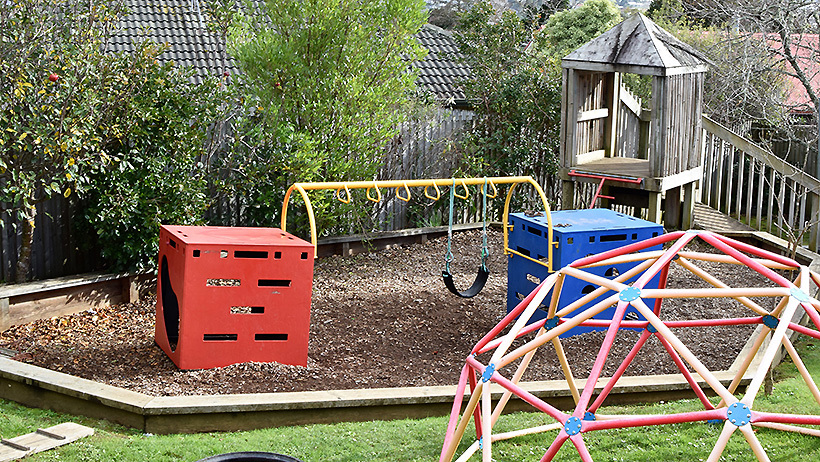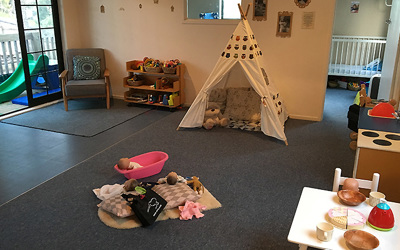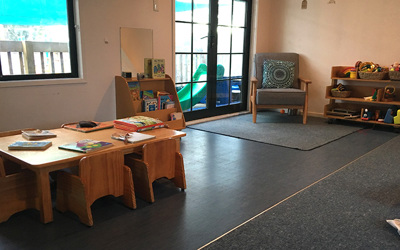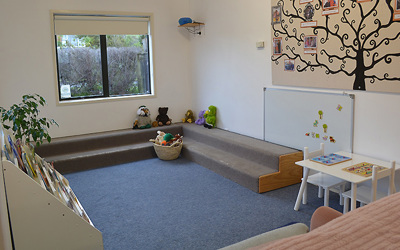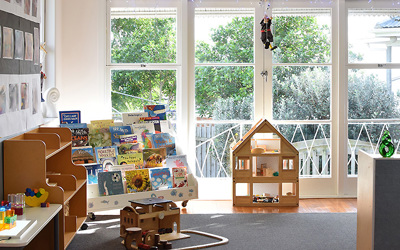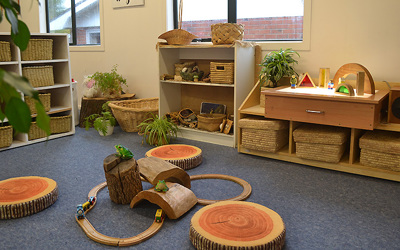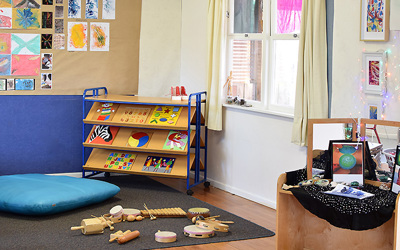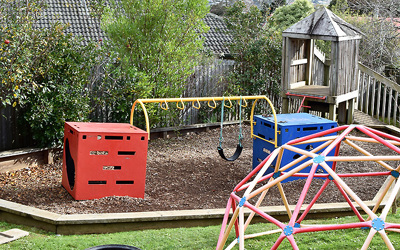 This safe and homely environment is where our youngest tamariki aged 1 – 2 can explore their surroundings, learn new skills and gain confidence. We have our own exclusive deck area with smaller obstacles, a sandpit and water trough play. We even have two art easels on the fence so we can take our art outdoors. Puriri Room children are also encouraged to explore larger obstacles under supervision and socialise with our older tamariki to foster tuakana-teina relationships.

On any given day in the Puriri Room, we explore art, books, music and movement, sensory experiences and most of all, developing communication and relationships. Our Kaiako (teachers) understand the importance of having a language rich environment where tamariki are safe to explore, learn and develop at their own pace and become confident and competent learners.
Daily Routine
7:30 am: Mixed age free time in the Pohutakawa Room
9:00 am: Free play
9:30 am: Morning tea
10:00 am: Free play
11:00 am: Lunch time
11:30 am: Sleep time/free play for those awake
2:30 pm: Afternoon tea
4:00 pm: Mixed age free time in the Pohutakawa Room
*Free play can range between child led exploration, a teacher's planned experience for the children, or a variety of different experiences on offer. Please also note that sleep and meal times in the babies' room are flexible and reliant on the children's cues.
Pohutukawa Room (Toddlers)
Fully equipped for our busy 2 – 4 year olds, the Pohutukawa Room has a huge outdoor space with a sandpit, obstacle course, bikes and swings. In fact, some of our tamariki call it "the park"! Inside we have a variety of resources and activities that the tamariki can access themselves, encouraging great self-help skills and the ability to lead their own learning. Indoor highlights include our construction play area, science area, reading area and a family play area. Three tables are regularly set up with new experiences, including one which is dedicated to art projects.
Daily Routine    
7:30 am: Free play
9:15 am: Mat time
9:30 am: Morning tea
10:00 am: Free play
11:15 am: Mat time
11:30 am: Lunch
12:00 pm: Sleep time/free play for those awake
2:30 pm: Afternoon tea
3:00 pm: Free play
5:00 pm: Late snack
5:30 pm: Centre closes
The inspiring and exciting Kauri Room is where you'll find our 4 – 6 year olds. We have a great outdoor area, equipped with a large sandpit, water/messy play area, obstacle course, real grass and even our own orchard with fruit trees and plants. Our curriculum encourages self-help, independence, resilience and social competence through play, the environment, attitude and strategy building. We help children develop confidence around school readiness by having a regular lunchbox day, and encouraging children to take responsibility for the resources they use and for their shoes, bag, hat and drink bottle.
Daily Routine
7:30 am: Mixed age group free play in the Pohutakawa Room
9:00 am: Kauri Room opens
10:00 am: Morning tea
10:30 am: Free play
11:45 am: Mat time
12:00 pm: Lunch
12:30 pm: Free play
2:15 pm: Afternoon tea
2:45 pm: Free play
3:45 pm: Mat time
4:00 pm: Mixed age group free play in the Pohutakawa Room