Steeped in culture and history, with Whakarewarewa and Te Puia Geothermal on our doorstep, Learning Adventures Rotorua is an early childhood centre that sets little ones up for the future. Strongly connected to the local community, and with a welcoming family feel, we are a home away from home for local infants, toddlers and preschoolers. Our passionate and experienced teachers will spark a love of learning in your child, through an engaging programme that encourages adventure and play.
Safe, secure, and nurturing, learning Adventures Rotorua is an ideal start for young minds. Join our family today!
Centre Hours:
Monday to Friday: 7:30 am – 5:30 pm
Session options:
Half days (7:30 am – 12:30 pm or 12:30 pm – 5:30 pm)
Full days (7:30 am – 5:30 pm)
Closed Saturday, Sunday & public holidays
Ages Catered For:
0 - 5 years
I love the awesome relationship with the staff and kids and they also follow how I would like my child to be cared for. They have sleeps and kai's and toilet training. Communication is key for me and they always inform me of anything happening
Thank you for all the love and support you have shown our family and baby over the year that he has been with you.
We are so grateful for the contact naps, the cuddles and the extra biscuits on the ride home.
Thank you for seeing our child as the individual he is and encouraging him to flourish in the areas he is naturally drawn to. 
We have loved being a part of your family.
Thank you so  much for taking care of our sweet hearts.
The team of teachers you have in Learning Adventures is awesome. They always do their best for the kids. Our child enrolled there but he had to go to India due to some personal reasons after a short period of time. Then we brought our daughter to your safe hands and of course, she had a wonderful journey with learning adventures for the last 3 years. Every day when she wakes up, she used to tell the word 'kindy' even before she opens her eyes. Along with Diya, we also kept the centre within our hearts.
 The way she developed her language was awesome and the credit goes to none other than the teachers. Whaea Anu, Whaea Willow, Matua Will, Whaea Gay, Whaea Audrey and everyone (apologies if I didn't mention everyone) along with the you did a wonderful job not only for our child but for all the sweet little hearts there. Even though our child's transition from the toddler room to pre school was a little bumpy but the advice you gave us really helped us and our child to make it happen.
Today was our big day, our child's graduation day. The lovely speech form the teachers and her friends were heart whelming. The graduation suit which our child wore today was awesome. Exceptional standards of care and teaching always makes Learning Adventures very special. We have already shared our journey with you and your team to our friends in Rotorua. We are going for our holidays and when we come back, We will visit the centre with our child.
Once again thank you so much for the love and care.
We all miss your team.
A shout out to the team at Learning Adventures Rotorua for providing such loving care and support for our local tamariki. I've been privileged enough to have worked alongside the wonderful kaiako and know that our children are in such good hands when they are there.
Thank you so much for everything you have done for us. From the minute we walked through the doors, your staff have welcomed us, cared for my son and provided a great environment for him to learn and grow. You have provided childcare that we trust and you have become our Whanau. I will always be grateful for our time at Learning Adventures Rotorua. You have been supportive and helped my son grow, we are so proud of the little boy he has become. He will be super proud to show all his mates the haka and songs he has learned, and he will miss coming to Learning Adventures.Kia Kaha.
Nicole, Johnno, Nate and Jordie

Best daycare I loved it and my daughter loved it when she went. As a mum I never stressed about my daughter at all as all the staff were amazing
What's On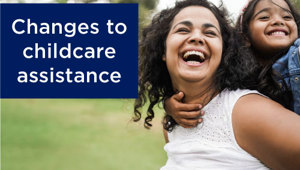 Effective 1 April 2023, more people will be eligible for subsidy and the hourly subsidy rates will increase.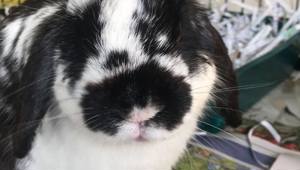 Learning Adventures Rosedale organised a SPCA Cupcake Day.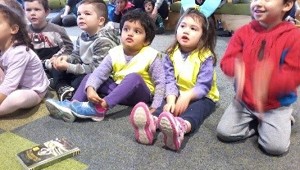 Learning Adventures Rotorua has been enjoying their new van to the fullest by making weekly trips to the library.