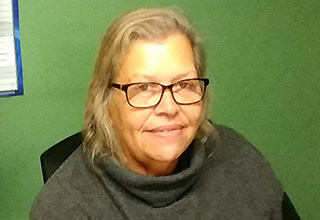 Raewyn Farrell, Centre Manager
What inspired you to become an early childhood teacher?
Children, the love of children and the love of learning.
How long have you been working in this sector?
Thirty years.
What do you enjoy most about what you do?
As a manager I love what I can do for the children and their families, and I also love being able to grow great teachers.
What makes Learning Adventures Rotorua special?
We have an open door policy, we are nurturing and welcoming, we embrace the Treaty of Waitangi and our waka is made up of all nationalities which we paddle through the stream of knowledge.
What is your favourite time of the year at the centre?
All year around there is always something happening. We are always celebrating our learning and cultures, and we strive to ensure Learning Adventures Rotorua is a fun place to be every day.
What is your personal ECE philosophy?
It is all about the children and ECE is the beginning of their journey in education. I feel we are very important as we get them life ready – we are a place where small minds grow. I take the nurturing approach to learning and strongly believe that the children in our care deserve the best of care.
Diploma of Teaching in Early Childhood 0-8 years, Fully Registered Teacher
more