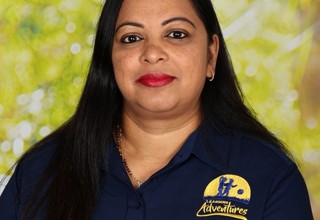 Harshika Narayan, Complex Manager
What inspired you to become an early childhood teacher?
When I fell pregnant, I decided to do a degree in ECE because I wanted to learn everything I could about children to help me with motherhood. I fell in love with the programme and decided to become an ECE teacher. That was 13 years ago!
What do you love most about what you do?
Meeting the new children and learning from them each day and seeing them learn. It's a two way street – we learn from each other.
What makes Learning Adventures Takanini so special?
We have a big stable team, a welcoming environment and we are an accepting/non-judgemental safe place for the children to come.
What is your favourite time of the year at the centre?
Christmas time! Everybody is excited to celebrate the festive season and the mood is very uplifting.  Everybody is happy.
What is your personal ECE philosophy?
I believe everyone is unique and they bring their own special personality to the centre and we all work together to celebrate and develop that uniqueness.
Bachelor of ECE
more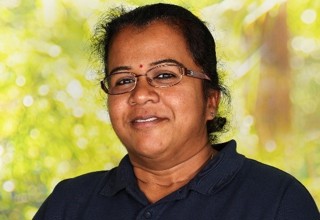 Deepika Pratap, Head Teacher
Namaste!
My name is Deepika Pratap. I have been working at Learning Adventures Takanini since 2019.I have two beautiful girls named Shanvi and Shyla.
I believe that play should be the base of learning since children learn best by action and expressing their feelings and emotions. I believe children can learn and grow through play, that is why l love setting up challenging learning experience for them at the centre. I get very excited when I am given the opportunity to create an environment for children which is safe, fun and most of all, creative with lots of colours in it. I also believe children have the right to a quality early childhood education, hence, I love doing science experiments at the centre as I think it is a great way to learn about the scientific method that children will use throughout their learning journey and perhaps their whole life.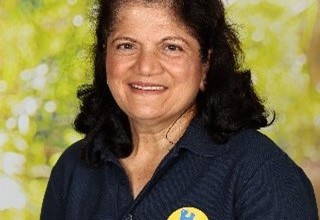 Cassy Miranda, ECE Qualified Teacher
Namaste, Hello, Kia Ora
My name is Cassy Miranda. I am a ECE qualified teacher working with the 4-year-olds in the Pukeko room. I immigrated to Auckland 20 years ago from Mumbai. I am passionate about working with children and interested in all their endeavors. As an early childhood teacher, I believe it is important to recognize the needs of children and to support them in their learning by providing positive meaningful experiences. It is equally important to nurture their well–being and to keep them safe from harm. I view children as capable and confident learners and to facilitate this learning is my priority. I am passionate about my role in fostering a love of lifelong learning in the early years and so I will always endeavor to make visible the learning and development which occurs during this time. This I can do, by providing for and supporting children in a safe and secure environment, which will empower them to become independent thinkers through positive learning experiences. I believe children flourish through warm, respectful and positive relationships in an environment that feeds wonder and offers time for exploration and learning. Also, to facilitate and evaluate children's learning based on current curriculum and education trends while maintaining high professional standards. My aim is to provide quality care with exuberance and kindness to make learning memorable.
 I am fortunate to be part of this recognized and reputed Center and in an environment which fosters children's learning and development.  I look forward to working with and alongside you and your children thus empowering me to extend their thinking and learning as a valuable contribution.
When not in early childhood I do enjoy spending time with family and friends. I also love the outdoors and the theatre.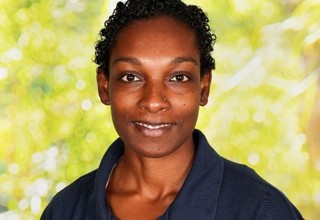 Michelle Moonsammy, Unqualified Teacher
My name is Michelle Moonsammy. I come from a Hospitality and Tourism background. I am a mother of 5 beautiful children of Samoan and African culture. We live in a country of diverse cultures, and I believe children are the representation of us parents. With guidance, our children will grow into strong, independent leaders of our future. I have learnt, and will continue to learn from all the children, and being in a childcare environment has taught me to live and understand life through a child's eyes. Every day is never the same, that is, the fun and exciting part of being in childcare.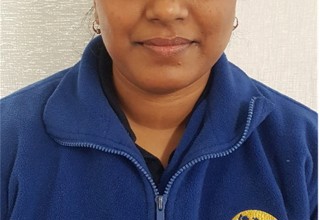 Mohini Pal, Centre Cook/Support Staff
Kia ora,
My name is Mohini Pal, and I am passionate and energetic individual with love for children and their well-being. I hold a qualification in trade diploma in Culinary Arts and have also obtained a certificate in early childhood education.
My passion is to learn as much as I can and develop my skills in my career where it is possible. I have a genuine love for children and believe they should be provided with healthy eating so that they can grow up to become healthy human beings. Thus, after having worked as a chef for 5 years, I decided to study Early Childhood Education to explore my aspiration for children. In my current role, I enjoy creating unique healthy menu for children, which enrich them and guide them towards a healthy lifestyle.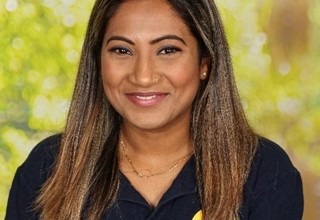 Nalini Rangini, Support Staff
My name is Nalini Rangini, and I am a mother of an active 5-year-old who loves to explore and learn new things. I love being around children for as long as I can remember which is one of the main reasons, I chose to work at Learning Adventures Takanini. The innocence and the positivity that the children bring is what makes me feel happy and that is why I chose this profession.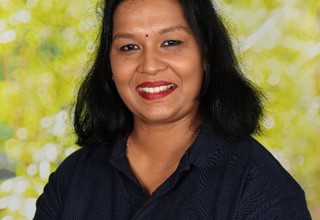 Arpana Sheikh, Support Staff
Hi my name is Arpana Sheikh.
I am a Fiji born Indian. I am married and have 2 boys. I love being around with children. I believe that their smiles can make anyone's day and that each child is an individual and have their own special talents. As a support educator I value and develop each child's strengths, interests, skills, abilities, and knowledge to extend their learning. I believe that children learn best through play and creating a culturally diverse environment will help promote each individual's well- being and identity