Learning Adventures Warkworth is a warm and homely early childhood centre nestled in a quiet residential area of Warkworth. Our small but growing community offers amazing opportunities for children to grow and thrive in an environment that is nurturing, inspiring and full of fun. We will support your little one to become a confident and capable learner, through a programme that encourages adventure and play. Safe and secure, but also stimulating and inspiring, we will spark your child's imagination and instil them with a lifelong love of learning.
Give your little one the greatest start in life. Join our family at Learning Adventures Warkworth.
Contact us today to arrange your visit.
Centre Hours:
Monday to Friday: 7:30 am - 5:30 pm
Closed Saturday, Sunday & public holidays
Ages Catered For:
3 months – 5 years
Healthy Heart Silver Award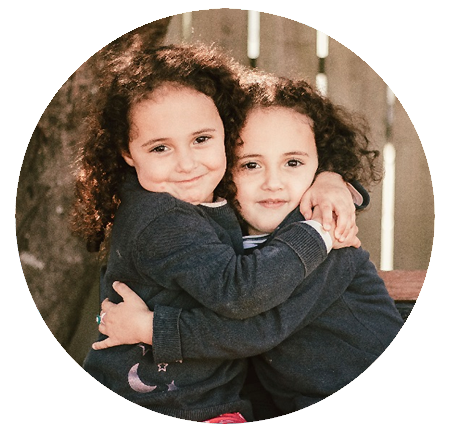 At Learning Adventures Warkworth, they encourage children to take part in so many guided activities, turning them into real explorers of their world and natural environments. The teachers are caring, loving and their passion for the children is heartfelt. So is their love for sustainability, and their strong sense of community. Children are empowered to discover for themselves in a trial-and-error manner - I'm always amazed by what they get involved with.
The teachers seem to effortlessly get to know our girls' interests and personalities. Through activities, experiences, group times, shared 'kai' times and inside and outside play, they capture the children's interest and provide a creative environment which offers endless opportunities to communicate, explore and contribute.
My husband and I are delighted with the care that has been provided to our Son at Learning Adventures Warkworth. All the teachers are incredibly dedicated and its clear to see that each one of them have a genuine enthusiasm for their role and are passionate about each child and their individual needs.
Our Sons continued happiness and development are a true testament to the wonderful environment Learning Adventures Warkworth provides.
My daughter has been attending Learning Adventures Warkworth for the past 3 years.
Learning Adventures Warkworth is just like extended family, staff are great, well trained and the children love them. Learning Adventures Warkworth keep you up to date with your child's progress and achievements and offer children the freedom to explore and discover.
Wouldn't consider any other childcare for my daughter.
I first enrolled my son to start at Learning Adventures Warkworth when my husband and I began planning to purchase a business. As we moved through the business purchase process we needed flexibility with my son's daycare needs as we often had changing appointments. Learning Adventures Warkworth were always able to accommodate our needs, and our son got to have a wonderful time developing and playing with resources that we don't have at home! I love how comfortable and confident our son is with going to daycare, and I know he is being well cared for by all the lovely teachers and staff. Thank you!
We cannot rate Learning Adventures Warkworth highly enough. The teaching standard and variety of activities available for the children is excellent.
Nikki and Mike Howard
Warkworth